The North East indie-pop band say music can both "celebrate life" and ask "difficult questions".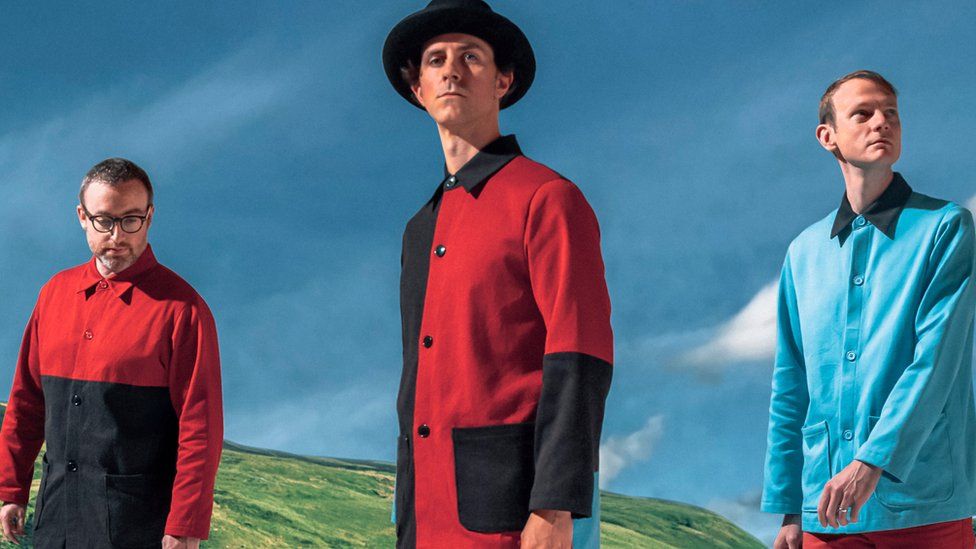 On the day of the Grenfell Tower fire in 2017, North East indie icons Maximo Park were in London to perform a radio session. They turned on the television just beforehand and, says singer-songwriter Paul Smith, saw images they knew they would never forget.
Nearly four years on, the band are hoping to help remember the 72 lives lost that day – including those of photographer Khadija Saye and her mother Mary Mendy, Smith notes – with their new power-pop single, Why Must a Building Burn?
He believes, without wanting to come across as "too preachy", that music, poetry and art can be used to "celebrate life" and to "ask questions".
"I think we often overlook the personalities and the human aspect of it and focus on the kind of facts and figures," the frontman tells the BBC.
"I really wanted to get into that idea that these people were here and lived a life and believed in things and they may have been left behind – a lot of people in the country feel left behind.