Infection rates in the community are continuing to decline, says the Office for National Statistics.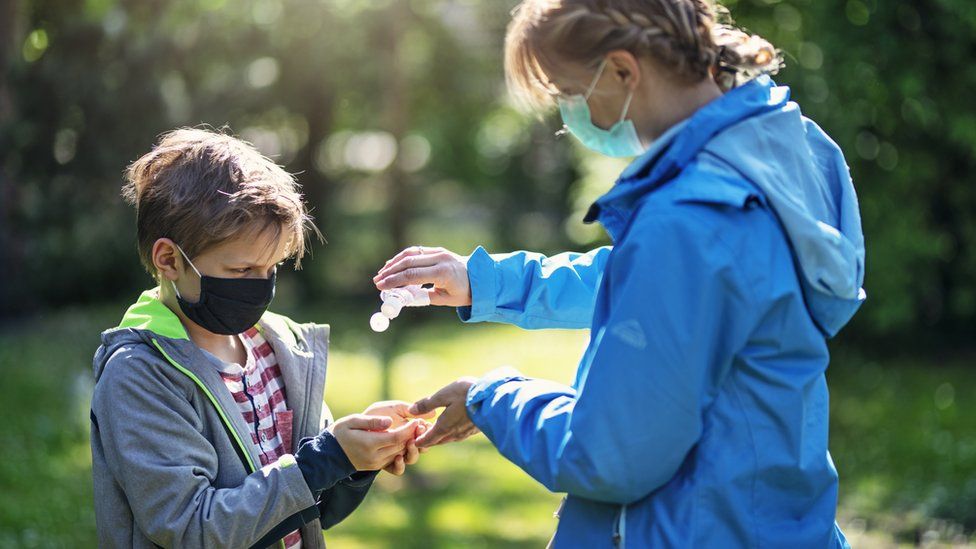 The figures, for the seven days up to 19 February, reveal around 421,300 people in the community with the virus.
The infection rates are similar to those seen in mid-October last year.
The latest R number – 0.6 to 0.9 – also suggests infection numbers are shrinking. It means that, on average, every 10 people infected will infect between 6 and 9 other people.
Hospital pressures and deaths are still high, however, despite the UK's coronavirus alert level having been lowered from the maximum five to four.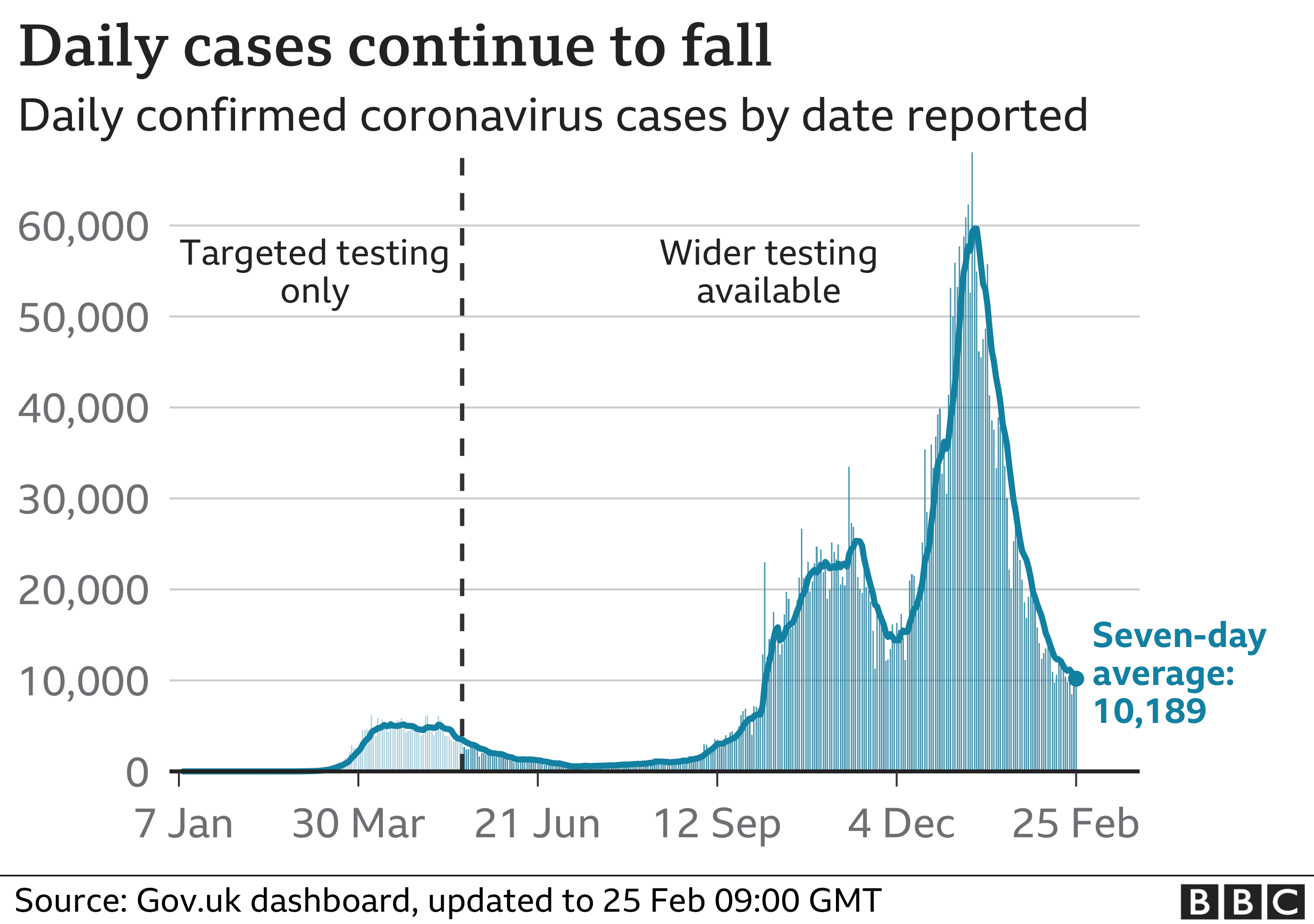 A change in alert system does not automatically mean restrictions can ease, but it helps to inform government decisions on lockdown rules.
People are still being advised to take precautions to stop the spread.
The alert level has been changed because the number of people in hospital is falling and "the threat of the NHS and other health services being overwhelmed within 21 days has receded".
The ONS results, based on tests from people whether or not they had symptoms, suggest:
One in 145 people in England has the virus (compared to one in 115 the week before)
In Northern Ireland, it is one in 195 (compared to one in 105 previously)
In Wales, it is one in 205 (compared to one in 125 before)
In Scotland, it is one in 225 (compared to one in 180)
Meanwhile, the chair of Britain's Covid vaccine advice committee says the next phase of the vaccine rollout should focus on age groups rather than occupations.
It means people aged 40-49 will be the next in line to get a vaccine from mid-April, after all vulnerable groups and the over-50s are covered.
The Joint Committee on Vaccination and Immunisation said the priority was to deploy vaccines as quickly as possible to protect lives, and that targeting occupational groups would be more complex and may slow the rollout.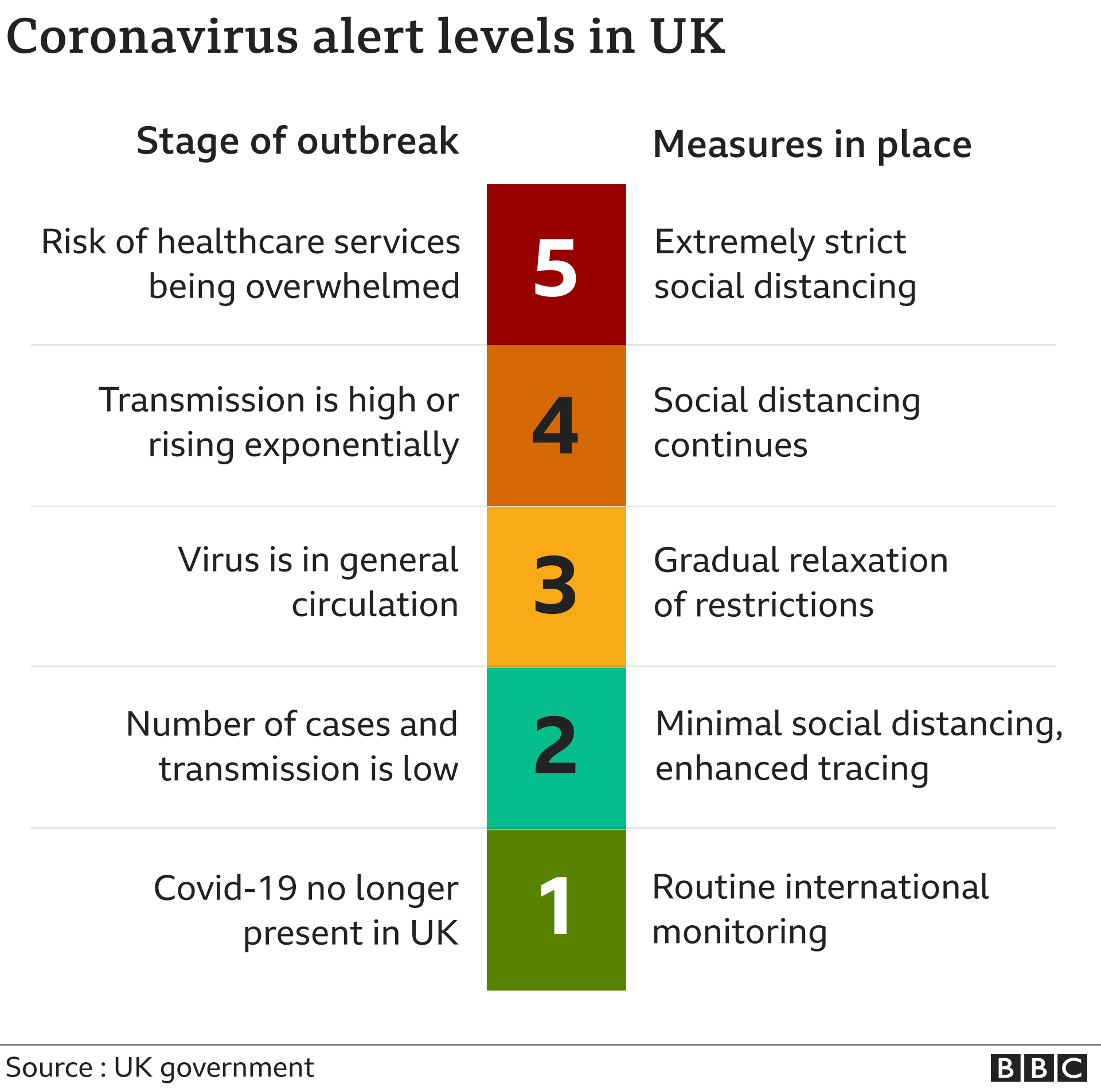 The BBC is not responsible for the content of external sites.