The young Gallaghers appear in Creation Stories – a film about Oasis's former label boss Alan McGee.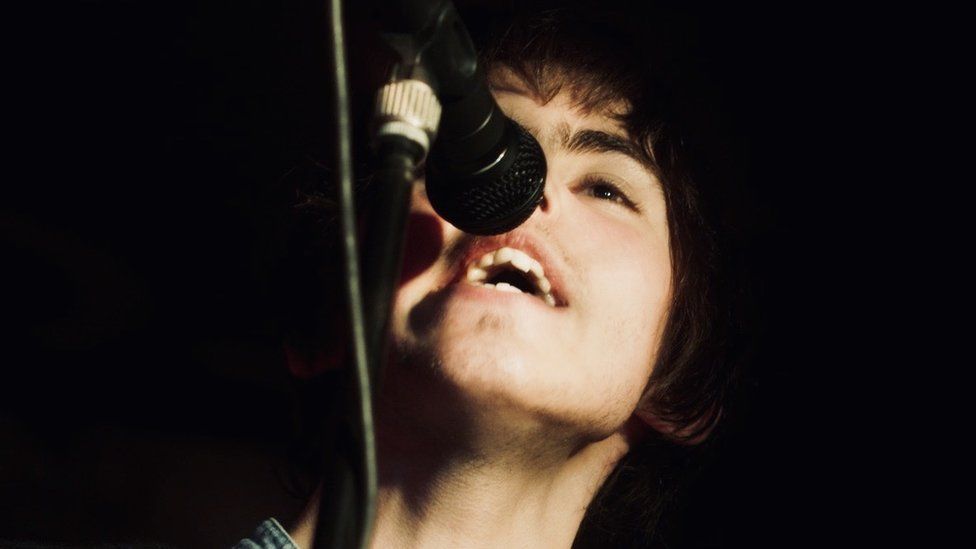 It's summer 2019, and on the set of the Creation Stories film, the unknown actors playing former Oasis stars Liam and Noel Gallagher appear to have their sibling rivalry schtick down already.
"It's quite a big ask because they are that big a name," James McClelland – aka Noel – tells the BBC's Lizo Mzimba. "But at the same time, they're so well documented…"
"It's easy, easy stuff," chips in 18-year-old Leo Harvey-Elledge – aka Liam – cockily.
"Easy?!" retorts on-screen Noel, 24. "OK", he adds with a sarcastic smile. It feels for a second like they are about to act out the infamously argumentative interview the Gallaghers did with the NME's John Harris in 1994 – so tetchy, it was later released as a single.
"I'm finding it less easy, but I'm loving it," he continues. "There's so much out there to look into, so many videos, so it's a gift as an actor."
Speaking of gifts, Harvey-Elledge – who sat his psychology A-level exam on the same day that he found out his open audition had been a success – was given a pair of sunglasses for the part by the real Liam. The now solo singer swung by to give his approval, which he says he was "very thankful" for.
"I'm still waiting for the call," quips McClelland, who like Noel is a big Manchester City fan. "But I'm sure he'll get in touch."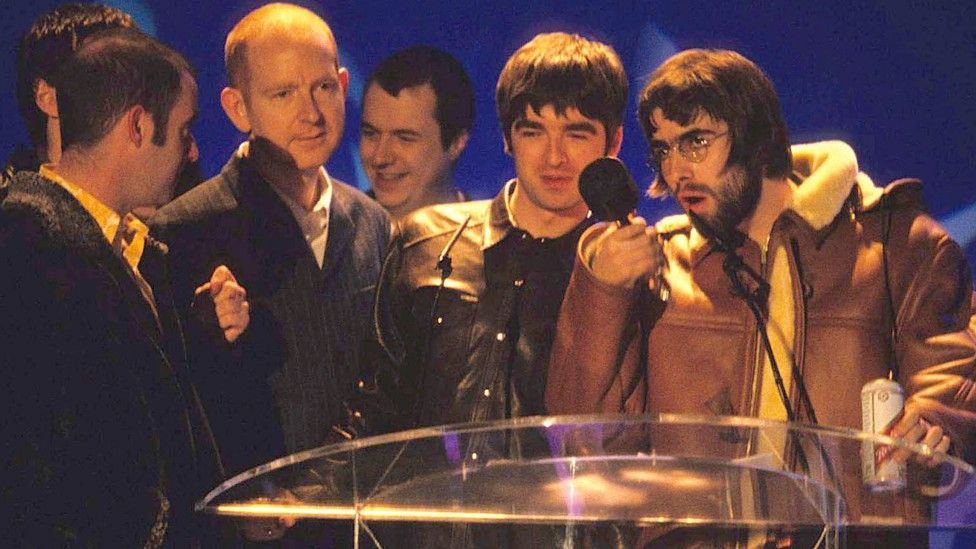 Creation Stories is based on the 2013 memoir of the same name by Oasis's old Creation Records label boss Alan McGee, who thinks the pair play the roles "spot on". It charts his personal and professional rise and fall.
As the band began living their living the rock'n'roll dream, around the release of their number one debut album Definitely Maybe in 1994, the man who had discovered them by chance only a year earlier was living through his own personal nightmare.
Acid house rave enthusiast, McGee, had burned the candle at both ends for too long, and eventually burned himself out. The Glaswegian said yes to a stint in rehab, aged 33, as Manchester's finest were just getting their party started.
But, contrary to "Noel Gallagher's version of my life", as McGee puts it, reports of his total demise during that period were, until now, greatly exaggerated.
"For Noel, I think he thinks I was there for two or three years, but I was there for six months," McGee tells the BBC ahead of the release.
"The reality is we made the first album, I went to rehab in February '94, I was out of rehab for October 94, and I was back at work. And I was always in touch with the office.
"He's on these documentaries saying, 'Alan wasn't there'," he laughs. "There's one where he goes, 'Dick Green [McGee's former assistant, portrayed by This is England star Thomas Turgoose] had brought some other clown to the Morning Glory [second album] sessions'. And I was laughing – that 'other clown' was me! He'd forgotten it was me.
"I love Noel and in his head he remembers it that way. I never usually contradict that but especially as it's my own film, I'd better tell you the truth."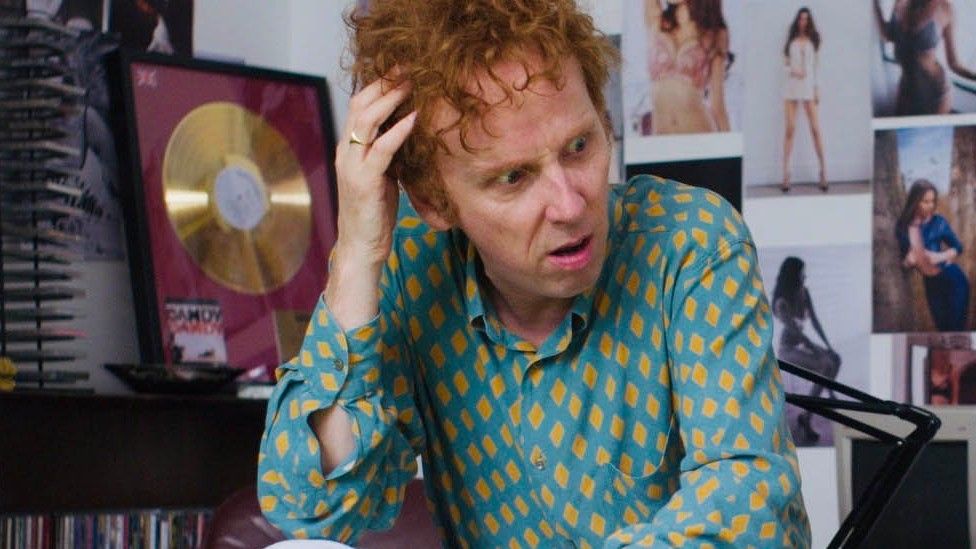 The feature follows McGee from being a frustrated young glam-punk [played by Leo Flanagan] in a violent Glasgow household in the late 1970s, to moving down to London to set up and run – largely on empty – what would somehow become one of the biggest indie labels on the planet.
He manages to stay afloat with the help of school pal Bobby Gillespie and his Creation-signed bands, Primal Scream and The Jesus and Mary Chain; plus some financial backing from industry bigger boys, Sony.
Then along come Oasis – found and signed on the spot by the boss while on a serendipitous trip home to Scotland – who take off into orbit waving a Union Jack guitar, while McGee crash lands back down to earth with a bang.
McGee's tales of noise and confusion are brought from the page to the screen via the magical vision of director Nick Moran; and the Trainspotting "winning team" of screenwriter Irvine Welsh, executive producer Danny Boyle and leading man Ewan Bremner.
Bremner's version of him is "brilliant", the music mogul says, if not a tad more "posh" than he actually is. "Which is better for the English because they can actually understand what I'm saying," jokes the Scot.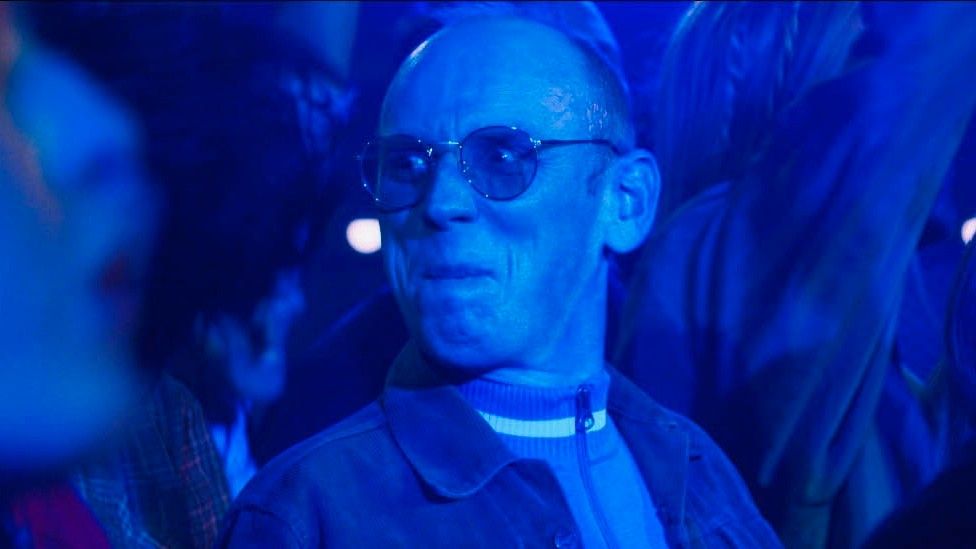 While the plotlines are rooted in reality, the narrative structure allows for "creative licence", the 60-year-old admits, particularly regarding his apparent crack den business dealings and the repairing of his relationship with his estranged father.
It's not all totally true, in other words. But is it any good, does he think?
"I think if there's a film coming out about you that you can live with and you don't hate it, then that's good," McGee shrugs.
"There's loads of stories," he adds. "The best ones are the ones I can't tell!"
Despite all the chaos that surrounded it, McGee has fond memories of the era that he and his label-mates helped to define.
"There's always that story of people just getting together and trying to do it themselves and that's what Creation was," he explains.
"It was a gang of friends, and I suppose I was the gang leader ultimately… And we made it work".
After 17 years, the label was ultimately dissolved in December 1999, with Primal Scream's XTRMNTR providing its final sonic death rattle the following month.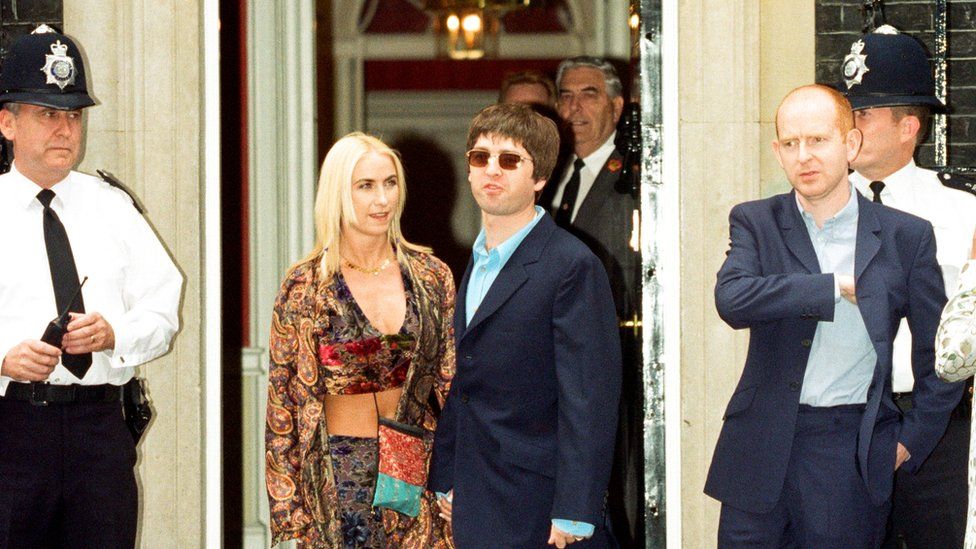 Several years earlier, around the peak of their powers, McGee and the older Gallagher had been invited to Downing Street to rub shoulders with the newly-appointed Labour Prime Minister (and former student rocker), Tony Blair.
The Oasis songwriter had used his winning platform at the 1996 Brit Awards to hail McGee and Blair as the only people, aside from his band, "giving a little bit of hope to young people in this country". Number 10 wanted them to help herald in a new era of cultural renaissance, which would later be dubbed "Cool Britannia".
The film shows McGee, going "from BritRail employee to Britpop President".
"Entertainment and politics aren't that different," the protagonist is seen declaring. In real life he helped to enable UK musicians to go on the New Deal – which gave them three years to develop with government funding, instead of having to take other jobs to survive.
McGee ultimately fell out of favour with New Labour, partly over his backing of Sex Pistols svengali Malcolm McLaren in his bid to become Mayor of London.
Fittingly, McGee is talking to us on the same day as a parliamentary inquiry into the impact of streaming on modern British artists.
The man who sold around 65 million Oasis records while running Creation thinks today's independent musicians and labels are at a disadvantage.
"Spotify and the major labels have got it carved up," he says. "The three guys from the major labels, of course they said it's all completely fair because they're keeping all the money.
"It's the little labels, the little bands, the producers, they're all getting [screwed] by Spotify and other streaming services. Spotify aren't even the worst. It's a joke.
"I like it as an idea," he continues. "I'm always on it making playlists and stuff. But it's not sorting out the musicians. Come on, give me a break."
Speaking to BBC Scotland's Sunday Show, however, McGee also argued that the pandemic would help in "weeding people out that maybe are not completely committed to it [music]".

After dabbling with a retro seven inch label, this month McGee launched the latest digital incarnation of his imprint, known as It's Creation Baby – putting out new acts like Shambolics, Cat SFX and The Clockworks, purely for the love of it.
He still manages established bands like The Mary Chain, Happy Mondays, Cast and Glasvegas, too.
A much more serene figure these days, compared to the wild man depicted on screen, the music boss and dad says he's shed 40lb (18.1kg) walking around a pretty vacant central London in lockdown.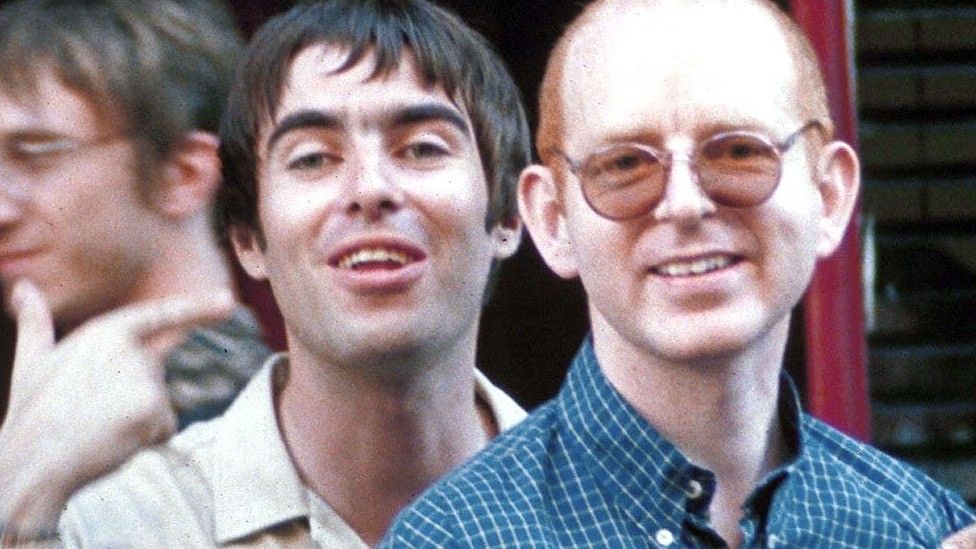 As for the Gallaghers? McGee is still on texting terms with Noel, he recently told Phil Taggart's Slacker Podcast. He hasn't heard from Liam for years though.
The brothers themselves have reportedly barely spoken since the band's explosive end in 2009; so a few stolen scenes with their young celluloid alter-egos together again might be as good as it gets for Oasis fans for now.
"I don't think [so]," McGee told the former Radio 1 presenter, when prompted about a potential reunion.
"It's brothers, you just never know. Maybe one day they'll make up, I hope they do."
Creation Stories premieres online at the Glasgow Film Festival from 24-27 February. It will then be available on Sky Cinema from 20 March.