The club says the venue at Bramley-Moore Dock will be a "world-class addition" to Liverpool's waterfront.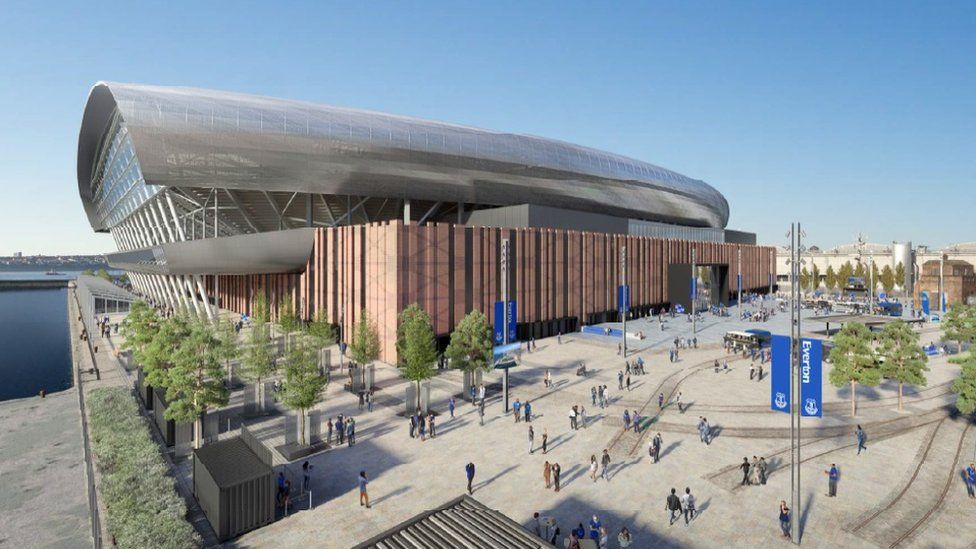 Everton FC's plans for a new 52,000-seater stadium have been unanimously approved by city councillors.
The club said the Bramley-Moore Dock site will be a "world-class addition" to the city's waterfront and hopes to host games there in 2024.
The £500m scheme which it's claimed will create 15,000 jobs will now go to the government for the final say.
Historic England said it could harm the city's heritage while the Green Party raised environmental concerns.
The Premier League club said it had been looking for a new home for 25 years due to limitations at its current Goodison Park home.
The development would be the "most inclusive and sustainable" stadium in the UK and would "preserve the area's heritage", Everton's chief executive officer Prof Denise Barrett-Baxendale told the planning committee.
She said it was a "once-in-a-generation opportunity" to regenerate one of the city's most deprived areas, creating thousands of jobs and be a "key part in the region's post-pandemic recovery plan".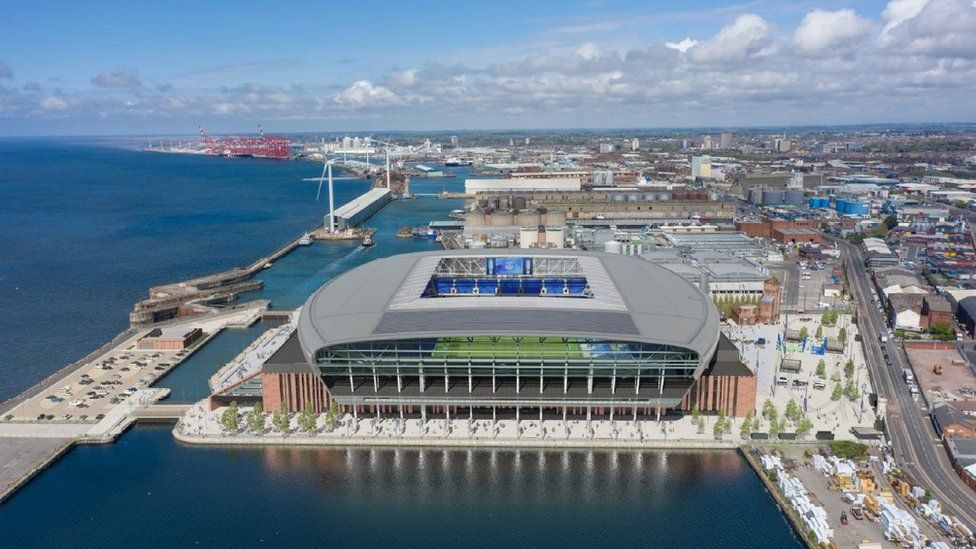 Historic England said that while it supports Everton's need for a "state-of-the-art" stadium and the benefits it could bring to north Liverpool, the plan to infill the dock would "fundamentally change its historic character".
It said the loss of the water which "so clearly tells the story of the docks and has contributed to its status as a World Heritage Site… would result in substantial harm to the significance of the Grade II listed Bramley-Moore Dock".
It added it could cause harm to its World Heritage Site status.
The club said it had committed to spending £55m in preserving and celebrating the heritage assets as well as creating a heritage centre around the currently derelict Hydraulic Tower.
The proposals will now be referred to the Secretary for State of Housing, Communities and Local Government for consideration.

The BBC is not responsible for the content of external sites.