David Attenborough and activist Nisreen Elsaim are to address a UN session chaired by Boris Johnson.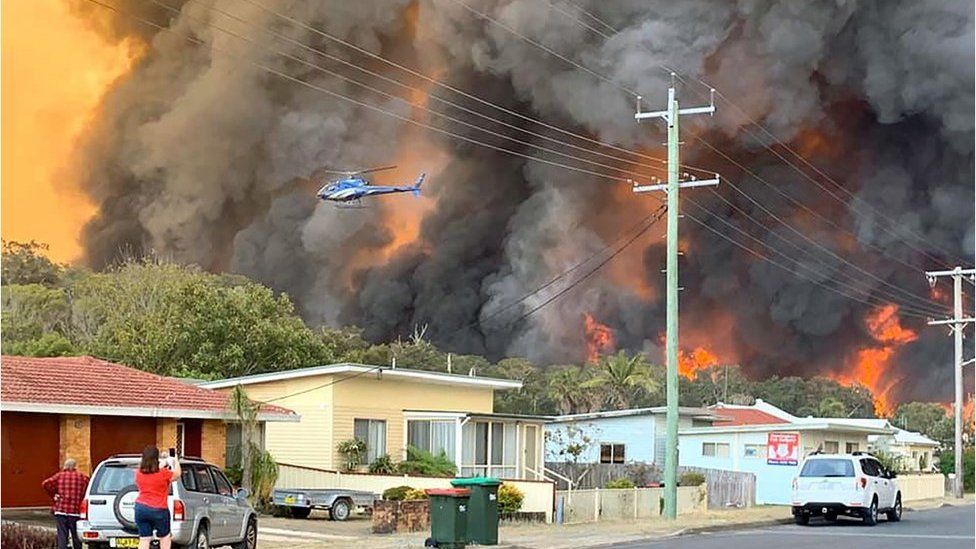 Climate change is a "grave" security threat, Boris Johnson has warned ahead of chairing a United Nations Security Council session on Tuesday.
It will be the first time a British PM has chaired such a meeting since 1992.
Other speakers include broadcaster Sir David Attenborough, UN Secretary General António Guterres and Sudanese climate activist Nisreen Elsaim.
The UK holds the presidency of the Security Council this month and hosts the COP26 climate summit in November.
The summit in Glasgow will be attended by dozens of world leaders and is likely to be the most significant round of talks since the global Paris Agreement to tackle climate change was secured in 2015.
At the virtual UN meeting, the prime minister is expected to warn that failure to tackle climate change risks worsening conflict, displacement and insecurity.
Speaking ahead of the event, Mr Johnson said: "The UNSC is tasked with confronting the gravest threats to global peace and security, and that's exactly what climate change represents.
"From the communities uprooted by extreme weather and hunger, to warlords capitalising on the scramble for resources – a warming planet is driving insecurity."
He argued that cutting carbon emissions and helping poorer countries adapt to climate change would protect global "prosperity and security".


This is the latest in a series of prime ministerial rallying calls on climate change.
The year is providing a remarkable stage for Boris Johnson's ambition on the topic – from the Security Council to the chairmanship of G7 in June, culminating in the vital Glasgow climate summit in November.
But as he bestrides the global stage, the PM is under fire for his performance at home.
His crucial project to cut emissions from home heating – the Green Homes Grant – is in disarray, with the chancellor pulling out funds.
His government is building the high-speed rail HS2, which is likely to be adding to carbon emissions until the back half of the century. And he's promoting a £27bn road-building programme.
What's more, the PM is risking his international reputation by permitting a new coal mine in Cumbria while urging other nations to relinquish coal.
Environmentalists say it's time for him to match words with deeds.

Sir David said climate change and the loss of nature should be viewed as a "world-wide security threats".
He described the COP26 conference as "our last opportunity to make the necessary step-change".
The UN Security Council is made up of five permanent members – China, France, Russia, the UK and the US – and 10 non-permanent members elected for two-year terms.