Teacher Anthony Cannon-Jones describes feeling "utterly helpless" as the ordeal unfolded.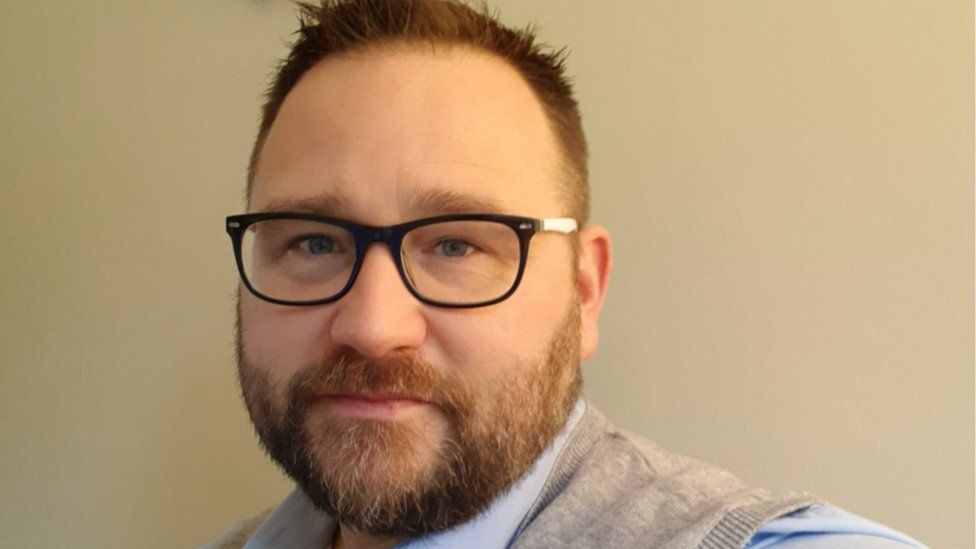 A primary school teacher has described feeling "utterly helpless" as a pupil's parent had a seizure while he taught a class of 18 children online.
Anthony Cannon-Jones was teaching his Year 4 class at Holton Primary School in Barry, Vale of Glamorgan.
He said the boy's face "turned ashen and he started shaking" as he realised his father was unwell.
The teacher's efforts to keep children calm and help the boy and his father were "heroic", the head teacher said.
"The dad walked past in the background and gave a wave, as the parents often do," recalled Mr Cannon-Jones, originally from Shropshire.
"Then the child's face just turned ashen and he started shaking.
"I said 'are you alright? Then he uttered the words that we never really want to hear on an online lesson: 'My dad is having a seizure."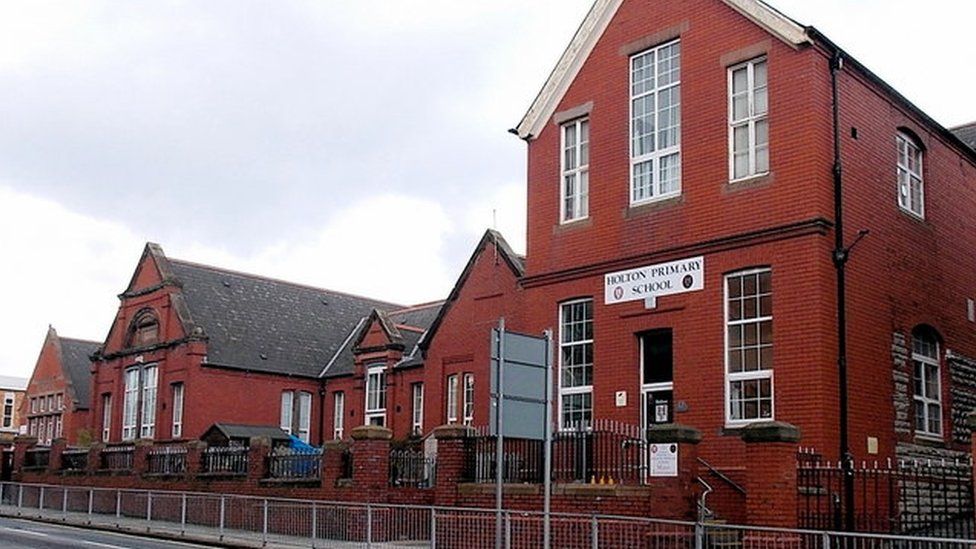 Mr Cannon-Jones lives in Cardiff, a 30-minute drive from where the boy, Rhys, lives.
"I felt utterly helpless because I'm so far away, but I had to do something," he explained.
"First, I asked Rhys to remain calm. At this point I could hear dad in the background was having difficulties breathing."

You may also be interested in:

Mr Cannon-Jones' attention then turned to making sure the other children on the call, watching a "show and tell", could not see or hear what was going.
He asked Rhys if he could call any family living nearby, and called the school himself to see if staff were available to go to the boy's home.
"As the situation developed, they had managed to get hold of grandpa who had come around and was assisting," said Mr Cannon-Jones.
"Then about five minutes later or so, the child came back on the video call to say dad was okay, they had managed to get him on the sofa, he was comfortable and was breathing normally."
He added: "That was a huge relief."
Asked how he managed to remain calm, Mr Cannon-Jones said: "Honestly, I don't know. In the moment my teacher brain activated – the calm kicked in and I just did what I felt like I had to do."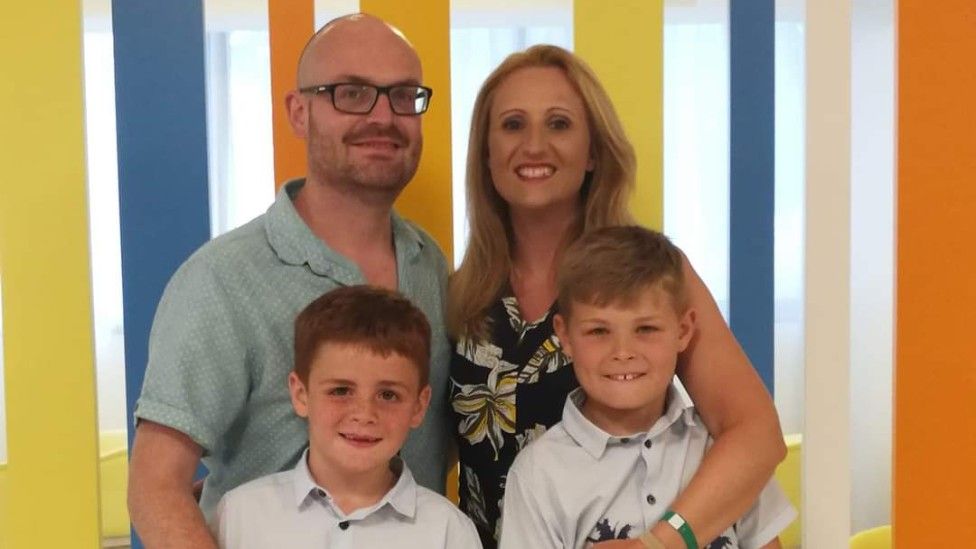 The episode, on February 10, was not the first time Rhys's father, Dean Williamson, has had a seizure, having developed epilepsy following surgery for a brain tumour in 2018.
Mr Williamson said the last thing he remembered was being on his knees looking for a card.
"My eldest son said, 'I'm going to ring my mum', but she wasn't answering. Then James tried his nanny. She said she would ring his bampy [grandafther] and luckily he was doing some work at my cousin's house which is near here."
James said he had done his best to help his father when he collapsed.
"I managed to lift him up, then I kept on trying to call my mum," he said.
"I felt like I was able to do it but I think Rhys felt way too scared to come [too close]."
Mr Williamson was full of praise for his sons and everyone who helped that day, reserving special mention for the school.
"The boys were amazing and the school have been fantastic. They looked after James and Rhys the next day as they went into school.
"The headmaster called [my wife] Claire and said they were looking to recognise how Mr Cannon-Jones reacted."