The number of new infections in the community has decreased in all regions, latest data shows.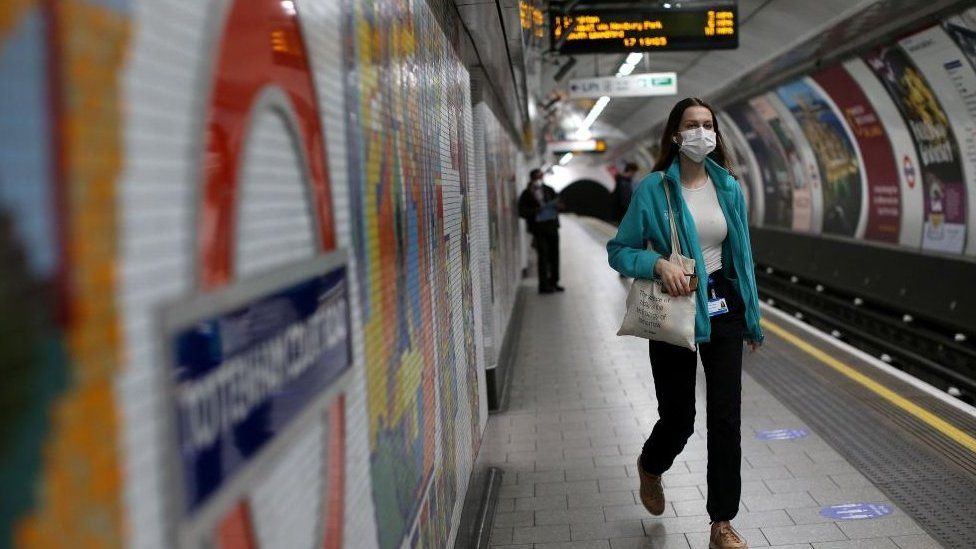 The figures, for the seven days up to 12 February, reveal fewer people are testing positive for the virus in the community than in recent weeks.
Experts warn that infection levels remain high however, with about 553,000 people found to have the virus.
The data is based on tests from people whether or not they had symptoms.
The latest R number, estimated to be between 0.6 and 0.9, also suggests infection numbers are shrinking. It means that, on average, every 10 people infected will infect between 6 and 9 other people.
One in 115 people in England has the virus (compared to one in 80 the week before)
In Northern Ireland, it is one in 105 (compared to one in 75 previously)
In Wales, it is one in 125 (compared to one in 85 before)
In Scotland, it is one in 180 (compared to one in 150)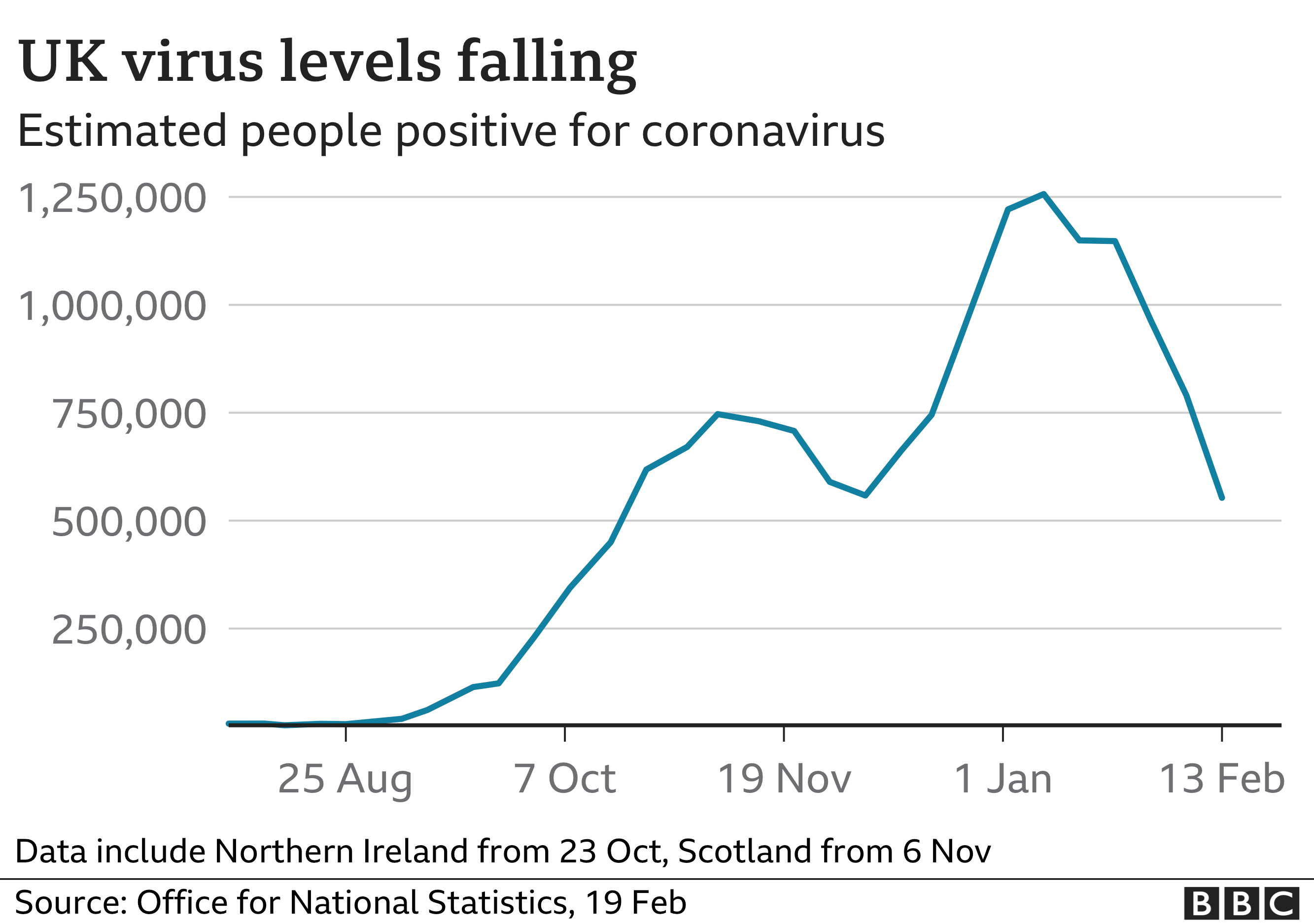 In England, there is some regional variation in the infection rate, although it is decreasing in all areas.
North-west England had the highest proportion of people of any region in England likely to test positive for coronavirus – at around one in 85 people.
For London the estimate was one in 100, and for the West Midlands it was one in 110.
Elsewhere, the estimates are:
one in 120 people for the East Midlands and for Yorkshire and the Humber
one in 125 people for eastern England
one in 135 for north-east England, south-east England and south-west England
It comes as Prime Minister Boris Johnson prepares to receive new data on the effect of vaccines on the spread of coronavirus, ahead of Monday's publication of a roadmap for easing the lockdown in England.
The Welsh government has already announced some changes. From Saturday, four people from two different households will be allowed to exercise outdoors together. And from Monday, children in Wales aged between three and seven are returning to school – as are young children in Scotland.
Experts say any unlocking should be done slowly and cautiously to avoid a rebound surge in cases. There is still plenty of the virus circulating that people can catch.
Prof Neil Ferguson, whose modelling prompted the first lockdown last March, told BBC Radio 4's Today programme that he was hopeful more restrictions could be lifted by the end of May.
"We will still have rules in place but… I think society will be a lot more normal."
Meanwhile, Foreign Office minister James Cleverly said it was wrong to speculate on whether summer holidays will be allowed this year: "I get how frustrating this is, it's completely natural. We all want to get a break from this, I get that. But it would wrong for me to start speculating now.
"We are assessing the numbers, we are making a judgment based on the science and we will be making an announcement on Monday. I can't go further than that."


The BBC is not responsible for the content of external sites.