A scheme to distribute Covid-19 vaccines globally is under way. Here's what you need to know.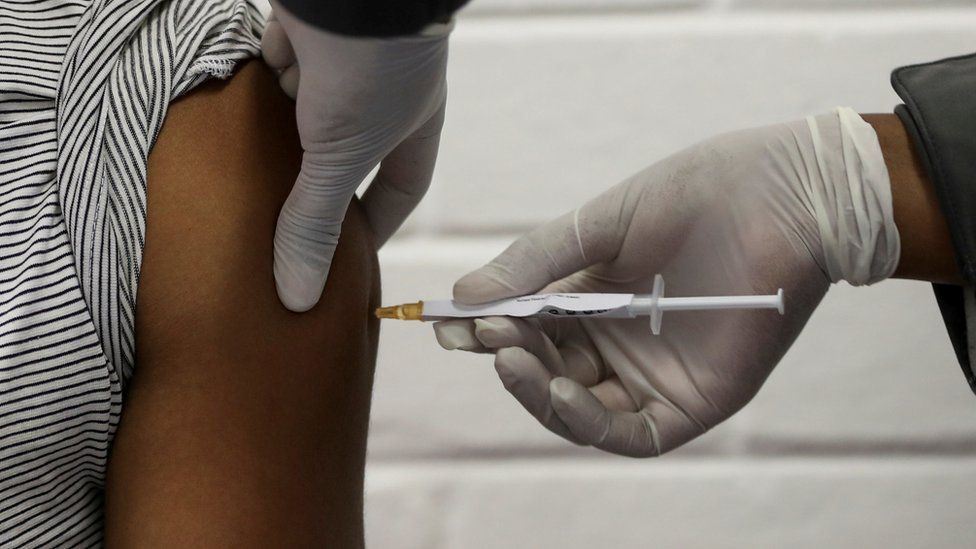 Vaccines are seen as the best way of enabling the world to return to some sense of normality.
A scheme called Covax aims to ensure they are shared fairly among all nations, rich and poor.
The UK is among those offering money and unused doses, but some say it is not enough.
The coronavirus pandemic has destroyed livelihoods and claimed the lives of more than two million people worldwide.
So far, richer countries have been able to buy far more Covid jabs than poorer ones.
Covax hopes to deliver more than two billion doses to people in 190 countries in less than a year.
In particular, it wants to ensure 92 poorer countries will receive access to vaccines at the same time as 98 wealthier countries.
The scheme is led by the World Health Organization (WHO) and also involves the Global Vaccine Alliance (Gavi) and the Coalition for Epidemic Preparedness Innovations (Cepi).
Covax has raised $6bn (£4.3bn), but the scheme says it needs at least another $2bn (£1.4bn) to meet its target for 2021.
The UK government has provided $734m (£548m) and the US pledged $4bn (£2.93bn) in December.
One of President Biden's first acts in office was to sign up the US to Covax.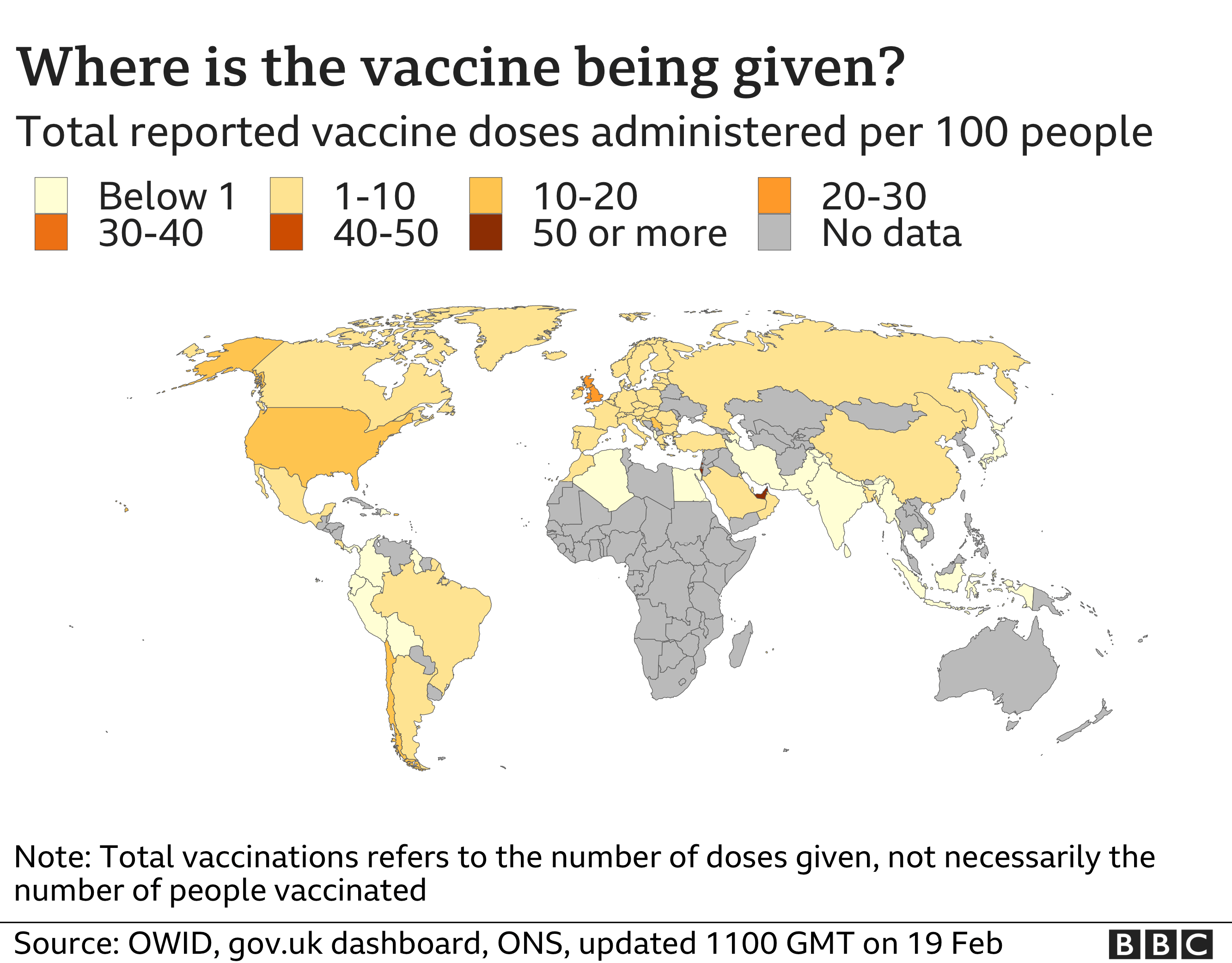 France's President Emmanuel Macron has said richer countries should send up to 5% of their current vaccine supplies to poorer nations.
The lower income countries most likely to receive the first vaccines include Afghanistan, Haiti, DR Congo, Ethiopia and Somalia.
Gavi says it has an agreement for 340 million doses of the Oxford-AstraZeneca vaccine and about 1.2 million doses of the Pfizer-BioNTech vaccine. It hopes to begin rolling them out in March.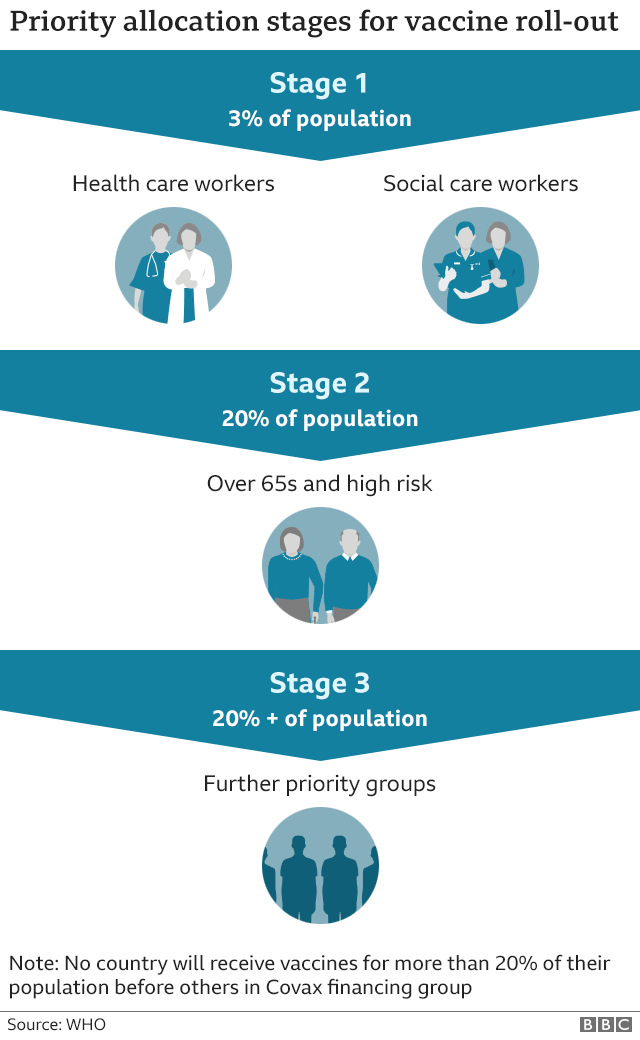 Health care workers are expected to be first in line to receive them.
Some people say Covax has not moved quickly enough. One WHO board member, Austria's Dr Clemens Martin Auer, said it had been slow to secure vaccine deals and deliver doses to countries.
Vaccines produced in the UK, US, Europe, Russia and China are already being widely used, having been bought up and approved in countries around the world.
But doses are not shared equally between countries.

Even if Covax's target is met, it would still fall short of the level of immunity that experts say is needed to end the pandemic.
The WHO has suggested that stopping Covid-19 will require at least 70% of the global population to have immunity.
At a rate of two billion doses per year, it could take years to vaccinate 70% of the world's estimated 7.8 billion people.
However, two billion doses would give some protection to those who are first in line, such as health workers, the elderly and the vulnerable.