Oliver Lewis says his position in Downing Street has been made "untenable".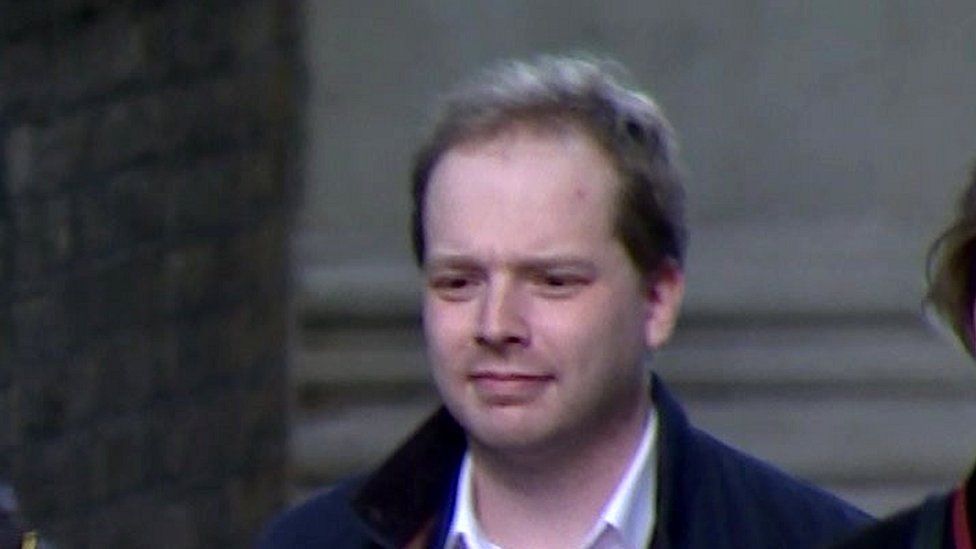 Boris Johnson's main adviser on keeping the UK together has departed, saying his position was made "untenable" by others within Downing Street.
Oliver Lewis, an ally of the prime minister's former chief adviser, Dominic Cummings, was a key part of the campaign for the UK to leave the EU.
His departure comes as the Scottish National Party is calling for another referendum on independence.
Mr Lewis was confirmed in his role just two weeks ago.
He replaced Luke Graham, a former Conservative MP.
Downing Street declined to comment on staffing matters.
Following Mr Lewis's departure, Scotland's First Minister, Nicola Sturgeon, tweeted: "Disunity in the Union unit. Or maybe just despair at realising how threadbare the case for it is."
The SNP's Westminster deputy leader Kirsten Oswald claimed Mr Johnson's "taxpayer-funded anti-independence campaign is completely falling apart".
"As support for independence grows, the Tories are losing advisers like rats on a sinking ship," she said.
"People in Scotland have a right to determine their own future in a post-pandemic referendum."


Aside from the pandemic, protecting the union is one of Boris Johnson's key challenges in the coming months.
The SNP will demand another referendum if they win the Holyrood election in May – while the impact of the Brexit deal on Northern Ireland is still playing out.
Oliver Lewis was appointed head of the Union unit at the start of the month and was seen as an important player in Number 10 who had Mr Johnson's ear.
So his departure a fortnight later shows all is not well in Downing Street. Far from it.
Sources say Mr Lewis was the victim of a(nother) power struggle – after personnel changes at the heart of government last week.
In particular, it seems Mr Lewis found it hard to work with another special adviser, Henry Newman, who was brought into the Number 10 operation last week.
Mr Newman is extremely close to the prime minister's fiancée, Carrie Symonds.
Around Westminster, these power struggles are fascinating.
But the fear some around Mr Johnson have is that they keep happening – and it shows an operation where the ship is still not particularly steady.
In the words of one source: "Everything just needs to settle down in there."

Mr Johnson has said another referendum on Scottish independence – following the last one in 2014 – should not happen, describing it as a "once-in-a-generation" vote.
Mr Lewis was research director of the Vote Leave campaign in the 2016 EU membership referendum, writing its manifesto.
He joined the UK government as an adviser on Brexit policy before taking up his role defending the union.