The name helped his family escape prejudice. But for the BBC's Ben Boulos, it is time for a change.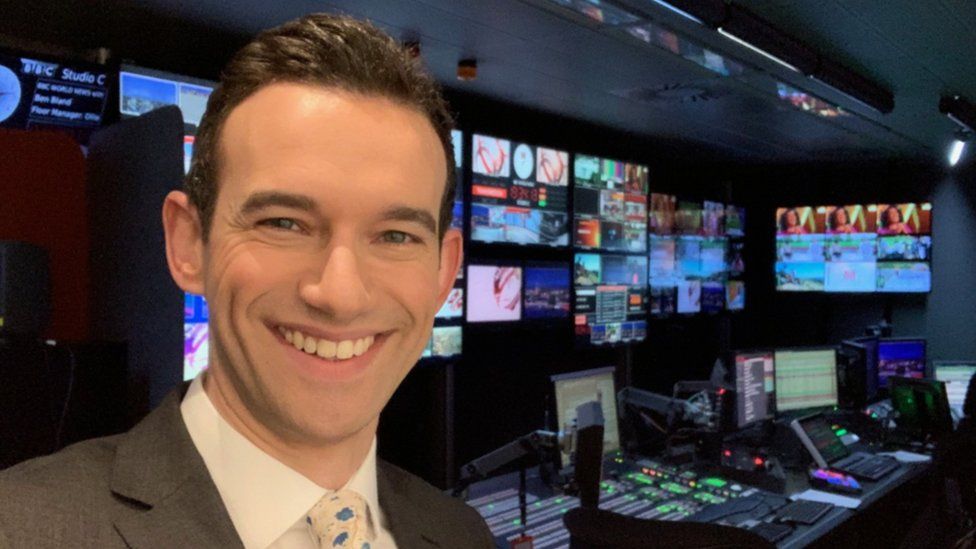 The BBC's Ben Boulos comes from a family with mixed heritage who changed their name to avoid prejudice and persecution. He explains why reflecting on his identity over lockdown has led to him changing it again.
In the early 1920s, Mark and Mary Blumenthal started a new life. Their parents had already left behind family roots in Lithuania and Russia to live in Britain.
Against a background of rising anti-Semitism in Britain and across Europe, these second-generation immigrants changed their Jewish name to the most inconspicuously English one they could have found: Bland.
Now their great-grandson is a BBC presenter who yesterday announced he would be known as Ben Boulos – taking his maternal family's name to reflect his Sudanese-Egyptian heritage.
He says he received an "overwhelming and overwhelmingly positive" reaction – much of it from people with similarly mixed heritage who have wrestled with questions of identity.
"I didn't realise quite how many people had gone through the same thought processes about their name, what it says about their identity, and how many people thought about changing it," says Ben.
Some of the people who contacted him had multiple cultures in their background but Anglicised names that concealed their family history. Others had lost a name from their culture through marriage.
And many had a similar story to his great-grandparents on his father's side, where they had in the past swapped a Jewish name for an Anglicised one "for reasons of survival" as Ben puts it.
All these questions came to a head for Ben in lockdown, when the enforced isolation gave him time to weigh up his desire to better reflect his identity and the potential upheaval to his career and family.
"Thinking about your name and your identity is the kind of thing you put off because life is too busy, it's never a good time, everyone else is busy. When is the right time to strike up a conversation with your parents about your idea of changing your surname?"
With the blessing of his family, he announced the change on Twitter: "Same Ben. Less Bland."
As a boy at school, Ben says he was driven to fit in. His accent and appearance meant most people took him to be as white and British as they come. But every now and then there was a cultural disconnect.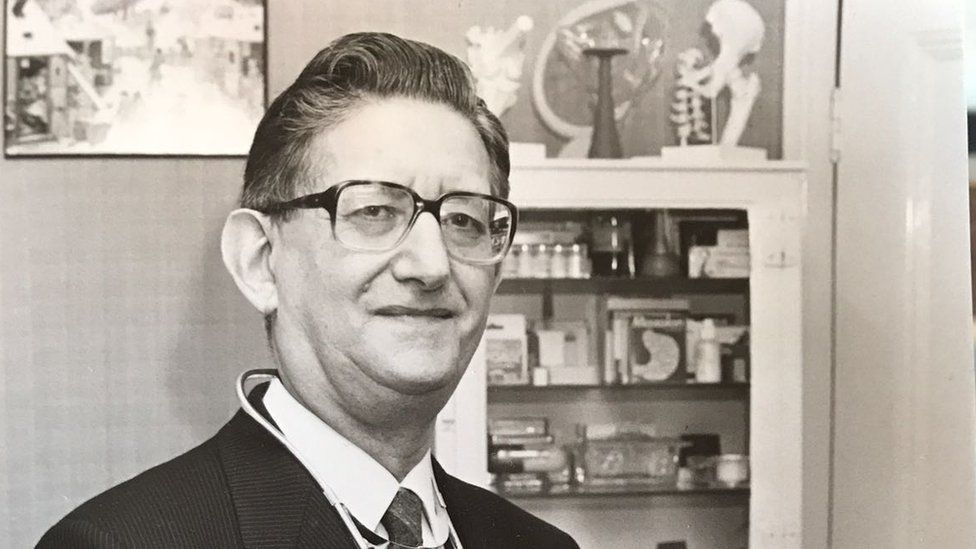 People didn't understand when they learned that his family celebrated Christmas or Easter on a different day, in line with their Coptic Christian faith. His home life was a bustling hubbub of traditional Sudanese-Egyptian food and conversation in Arabic and English – far from bland.
At work in the BBC, Ben says colleagues would sometimes be taken aback by his language skills. "Every time I would go through the process of explaining and people would say, 'I had no idea, why have you never said?' I always felt it would be a very odd thing to go around saying the whole time."
The name Bland had achieved exactly what his great-grandparents needed at the time – to "mask any kind of difference", Ben says.
"Now it feels like having a name that reflects the heritage on my mum's side of the family is not just for people who can see and decipher little clues, it's like the mask has come off and it's out there for everyone to see."
Ben says he is as proud of his Jewish heritage as of his Sudanese-Egyptian background and considered reverting to the name Blumenthal.
But he says he wanted a name that gives "a more complete picture of who I am and the influences on my life". Boulos reflects the identity that has played the bigger role in shaping him, and the Coptic Christian faith he continues to practice.
He worried, however, that his decision might be seen as disloyal to his great-grandmother's memory, her foresight in seeing Europe's shift to violent anti-Semitism and taking steps to protect her family.
"Who knows if they hadn't taken that decision whether the family would have survived and whether I'd even be here?" Ben asks.
But he feels that his decision reflects "a recognition that the world has completely changed", where he can speak openly and proudly of both his Jewish and his Sudanese-Egyptian heritage – and they no longer need the name Bland for survival.
Ben sees a parallel between the two strands of his family which both converged on Britain as a refuge – his Sudanese-Egyptian family having become increasingly concerned about life in Khartoum during the 1970s and 1980s for the Christian minority.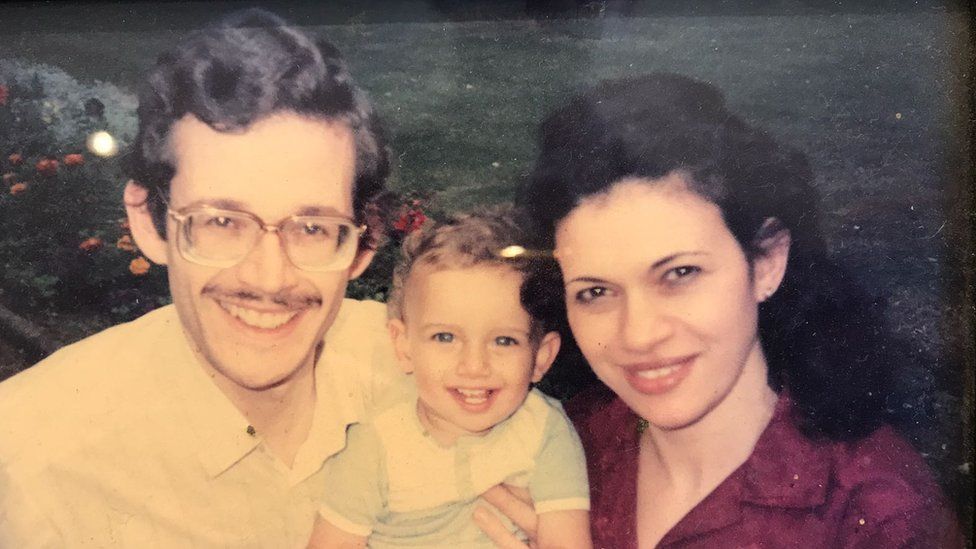 "That's why with the name Bland, it's fine that people have assumed up until now that I'm just as Anglicised and as British as they come. I really feel there is a lot to be thankful to this country for," he says.
"But it doesn't give the complete picture about who I am, the background that shaped my identity and my beliefs and my perspective on the world. I want that to be more clear."
One person who has mixed feelings about the change is journalism's other Ben Bland, a former Financial Times reporter who is now a south-east Asia expert for a think tank. On one occasion the two Ben Blands appeared simultaneously on the BBC.
In his explanation of the name change, the BBC presenter mentioned that he'd been receiving social media messages meant for the other Ben Bland, "some pleasant, some hostile".
Ben Bland – the south-east Asia expert – congratulated his former namesake on his new identity. But he said: "I'm a bit concerned that my abuse-meter will rise now."

Please include a contact number if you are willing to speak to a BBC journalist. You can also get in touch in the following ways:
If you are reading this page and can't see the form you will need to visit the mobile version of the BBC website to submit your question or comment or you can email us at HaveYourSay@bbc.co.uk. Please include your name, age and location with any submission.