Study finds infections fell by two-thirds – and more in London – but warns virus levels remain high.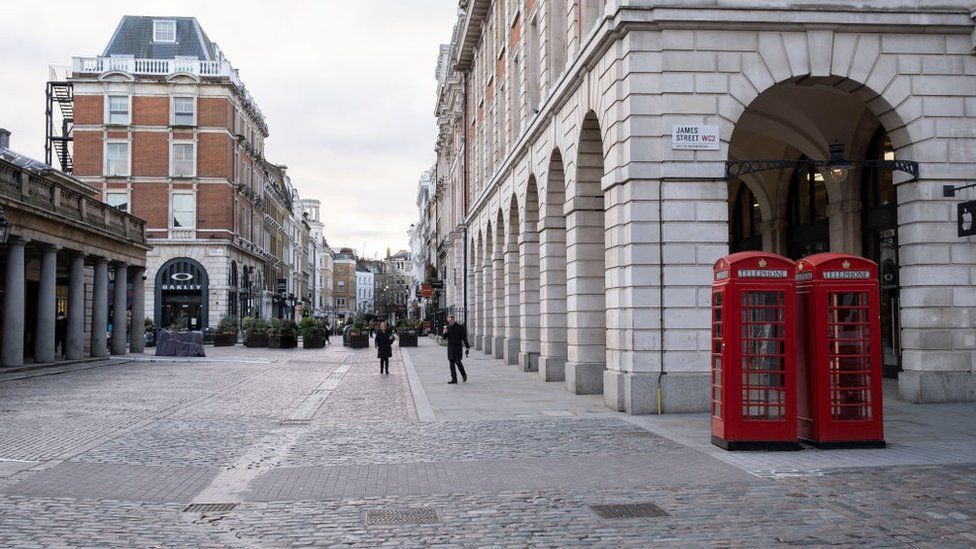 There has been a "strong decline" in levels of coronavirus infections in England since January, say scientists tracking the epidemic.
Imperial College London's React study found infections have dropped by two-thirds across England since lockdown began, with an 80% fall in London.
But virus levels are still high, with one in 200 testing positive between 4 and 13 February.
This is similar to levels seen in late September 2020.
Although these are interim findings, based on more than 85,000 swab tests from randomly selected people, they suggest social distancing and restrictions are having an impact.
It comes as Prime Minister Boris Johnson prepares to receive new data on the effect of vaccines on the spread of coronavirus, ahead of Monday's publication of a roadmap to easing lockdown in England.
A further 12,718 coronavirus cases were reported across the UK on Wednesday – down 24% on the seven-day average – alongside another 738 deaths within 28 days of a positive test.
According the Imperial College London team, during early-to-mid-February, 0.51% of people in the study tested positive in England, down from 1.57% in early January. In London, positive tests fell from 2.83% to 0.54% over six weeks.
Author Prof Steven Riley described the fall in cases in London as "dramatic" and said there had been "a strong downward trend since January – better than many hoped for", which is equivalent to a halving of infections every 15 days.
While the virus is declining in all nine English regions, and substantially in the capital, South East and West Midlands, it is falling less steeply in the North West, North East and Yorkshire and the Humber.
This could be linked to tougher lockdown rules being introduced earlier in London and south-east England after a pre-Christmas surge in cases related to the more transmissible virus variant first discovered in Kent.
The report found falls in infections across all age groups, with 18 to 24-year-olds and five to 12-year-olds currently having the highest virus levels – although still below 1%.
It estimates the over-65s have the lowest levels of virus at 0.3%.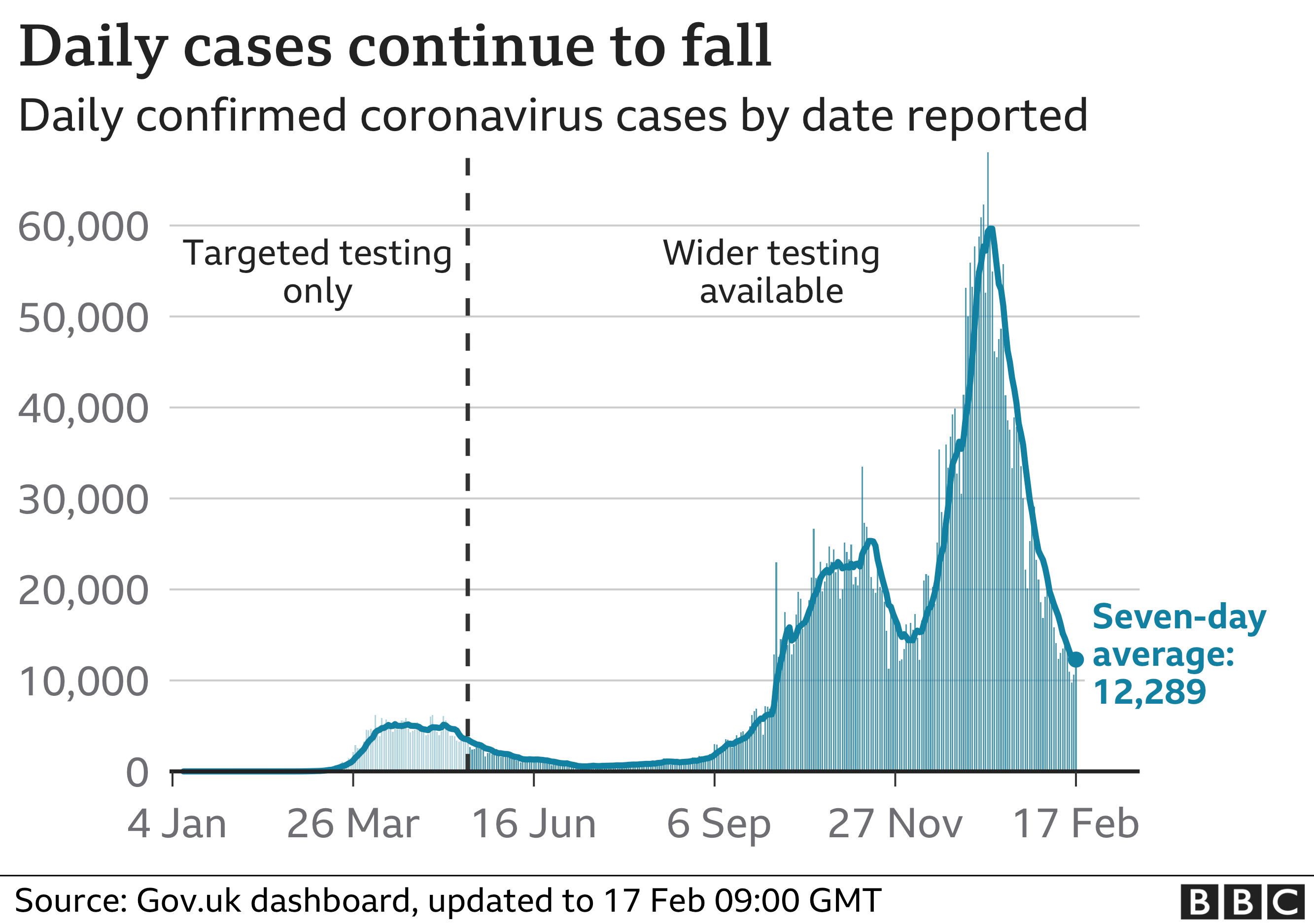 More young children have been attending school during this lockdown than during the last one, which may have helped keep virus levels slightly higher in these age groups.
But the researchers stressed opening schools to all children was a high priority and there would have to be a "trade-off".
The study identified groups that were more likely to test positive – including people of Asian ethnicity, those working in healthcare or care homes, people living in the most deprived areas and those in larger households.
But the researchers say they could not find any evidence of Covid vaccines having an impact on infection numbers, although signs may be visible by the time the final report is released in a matter of weeks, when a larger proportion of people will have been given protection.
The report is yet to be peer-reviewed or published.


More than 20,000 Covid-19 patients are in still in hospital in the UK, and although new daily cases and hospital admissions are falling, they are still relatively high.
The report said this number was higher than at the peak of the first wave in April 2020.
Prof Paul Elliott, director of the programme at Imperial, said: "These encouraging results show that lockdown measures are effectively bringing infections down.
"It's reassuring that the reduction in numbers of infections occurred in all ages and in most regions across the country.
"While the trends we've observed are good news, we need to all work to keep infections down by sticking to the measures which are designed to protect us and our health system," he said.