Scott Morrison says Facebook's decision to block news feeds to users is "arrogant and disappointing".
Australian Prime Minister Scott Morrison has said his government will not be intimidated by Facebook blocking news feeds to users.
He described the move to "unfriend Australia" as arrogant and disappointing.
Facebook is responding to a proposed law which would make tech giants pay for news content on their platforms.
Australians on Thursday woke up to find that Facebook pages of all local and global news sites were unavailable.
People outside the country are also unable to read or access any Australian news publications on the platform.
Several government health and emergency pages were also blocked. Facebook later asserted this was a mistake and many of these pages are now back online.
Google and Facebook have fought the law because they say it doesn't reflect how the internet works, and unfairly "penalises" their platforms.
However, in contrast to Facebook, Google has in recent days signed payment deals with three major Australian media outlets.
"Facebook's actions to unfriend Australia today, cutting off essential information services on health and emergency services, were as arrogant as they were disappointing," he said.
"I am in regular contact with the leaders of other nations on these issues. We simply won't be intimidated," he added.
Mr Morrison urged Facebook to work constructively with the government, "as Google recently demonstrated in good faith".
Treasurer Josh Frydenberg said the ban on news information had a "huge community impact". About 17 million Australians visit the social media site every month.
Some 37% of consumers who took part said they had gained access to news via social media over the course of a week, compared with 31% who had directly accessed websites or apps, the report said.
Western Australia Premier Mark McGowan accused Facebook of "behaving like a North Korean dictator".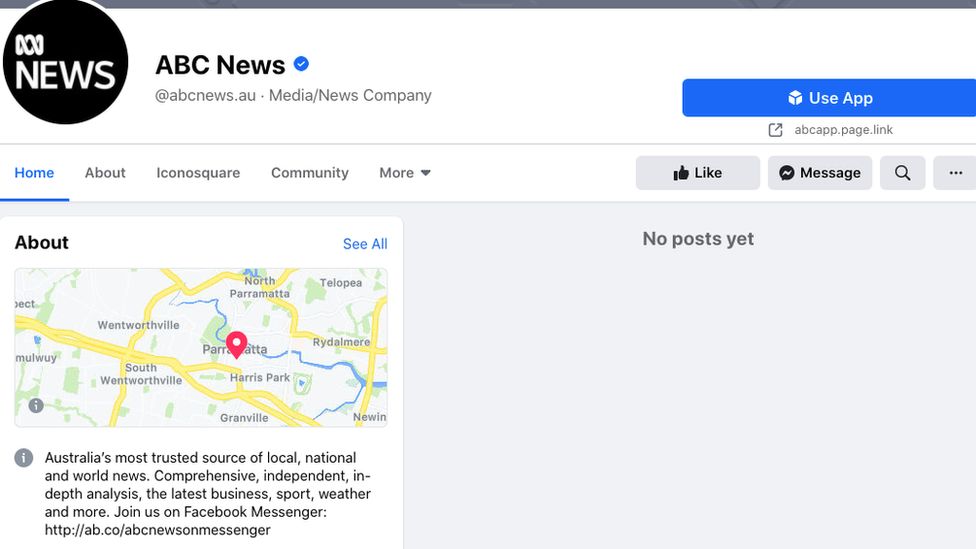 Human Rights Watch's Australia director said Facebook was censoring the flow of information in the country – calling it a "dangerous turn of events".
"Cutting off access to vital information to an entire country in the dead of the night is unconscionable," said Elaine Pearson.
Many Australians are angry about their sudden loss of access to trusted and authoritative sources.
"It feels obviously very restrictive in what Facebook is going to allow people to do in the future, not only in Australia but around the world," Peter Firth, in Sydney, told the BBC.
Amelia Marshall said she could not believe the firm's decision "in the middle of a pandemic", adding: "I've made the long-overdue decision to permanently delete my Facebook account."
But Facebook said the law left it "facing a stark choice: attempt to comply with a law that ignores the realities of this relationship, or stop allowing news content on our services in Australia".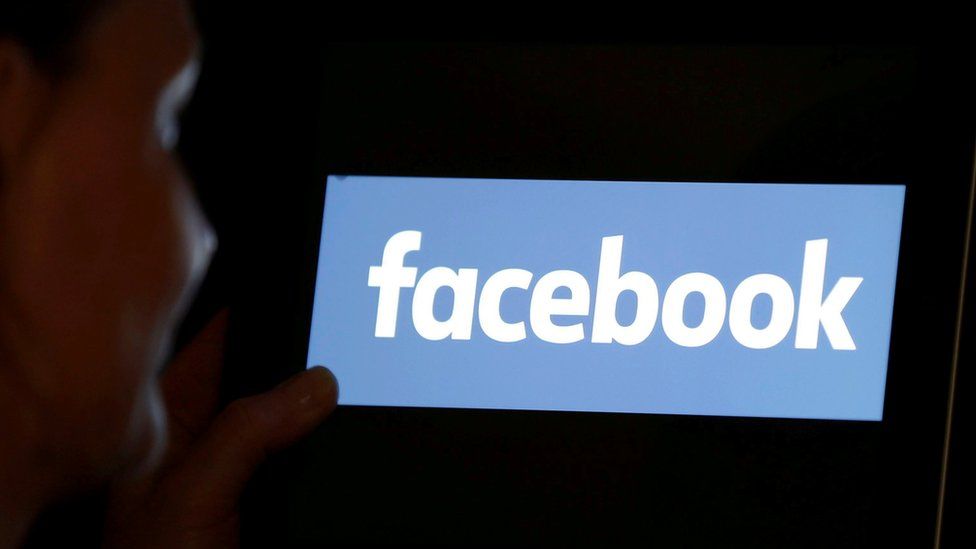 The law sought "to penalise Facebook for content it didn't take or ask for", the company's local managing director William Easton said.
Facebook said it helped Australian publishers earn about A$407m last year through referrals, but for itself "the platform gain from news is minimal".
However, news is the third biggest reason for why people go to social media, according to Reuters' Digital News Report.
Facebook is by far the most important social platform for news. In Australia, about 36% of people use the platform for news. Meanwhile, only 14% of Australians pay for online news.
Also, media companies have seen a long-term decline in advertising revenue while that of Google and Facebook has risen in recent years.
Under the ban, Australian publishers arerestricted from sharing or posting any links on their Facebook pages. The national broadcaster, the ABC, and newspapers like The Sydney Morning Herald and The Australian have millions of followers.
Australia's conservative government is standing by the law – which passed the lower house of parliament on Wednesday. It has broad cross-party support and the Senate is likely to pass it next week.
"We will legislate this code. We want the digital giants paying traditional news media businesses for generating original journalistic content," said Mr Frydenberg who added that "the eyes of the world are watching what's happening here".
He pointed out that Facebook, like Google, had been negotiating pay deals with local organisations. This banning action had "come at an eleventh hour" and damaged the site's reputation, he said.


Facebook's ban on news sites on its Australian-facing site could well lead to greater prominence for unverified and untrusted information, helping disinformation to spread further.
First Draft, a site which investigates the spread of false and misleading posts online, warned the restrictions will "open up a vacuum that could be filled in part by mis and disinformation."
Facebook says it will continue to remove harmful misinformation, connect users with reliable health advice and work with third party fact checkers.
One of the topics for which a great deal of unreliable information is shared online is that of Covid-19 vaccines.
So we looked at search results for the word "vaccine" over the past 12 hours on Facebook pages primarily based in Australia and found prominent results for sites casting doubt on the coronavirus pandemic.
This search also brings up reliable information sources, and further analysis will be needed over the next few days to see whether this anecdotal evidence is backed up by longer term data.