Chris Lewis fell 500ft (150m) while trying to reach two campers who broke lockdown rules.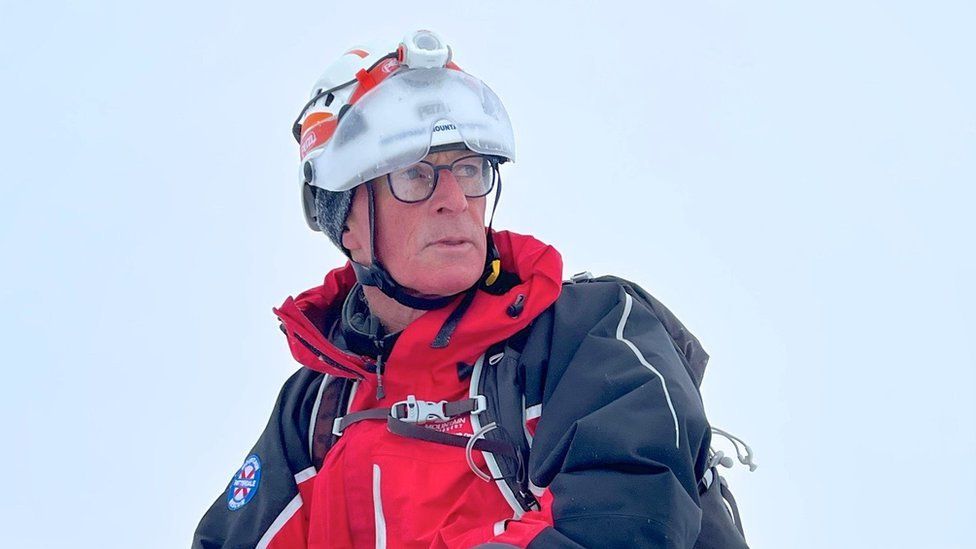 More than £500,000 has been raised to help a mountain rescue volunteer who suffered life-changing injuries going to the aid of campers who had broken coronavirus lockdown restrictions.
Chris Lewis, a member of the Patterdale Mountain Rescue Team in the Lake District, suffered severe spinal injuries when he fell 500ft (150m).
Colleagues described the fundraising support as "phenomenal".
Mr Lewis, 60, also suffered multiple facial fractures in the fall at Red Screes, above Kirkstone Pass on 6 February.
He has received treatment in an intensive care unit after being airlifted to hospital in Preston.
The funds were raised online in less than 48 hours.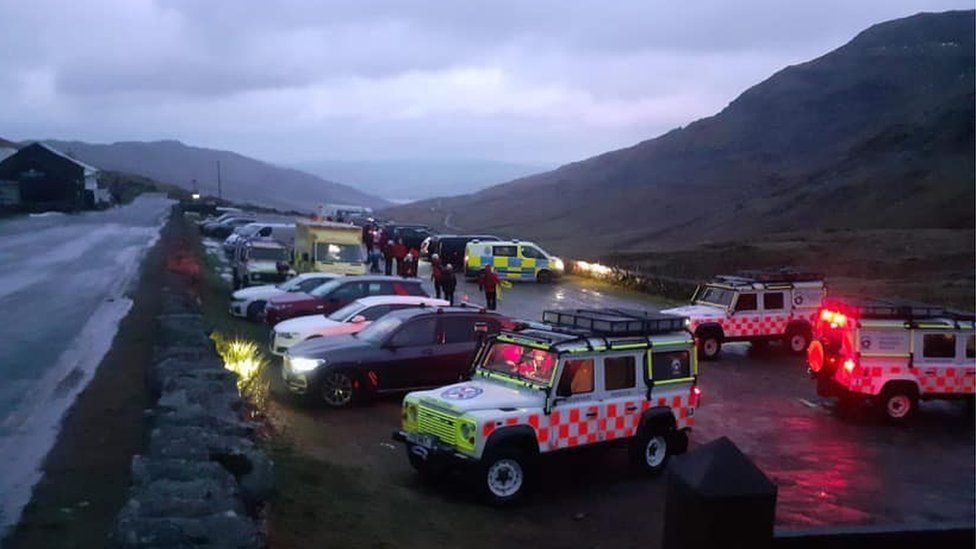 "Phenomenal probably sums up the response," said Mike Blakey, a fellow volunteer with the team.
"What's really struck me is the number of people who have donated. The fact more than 20,000 have contributed is remarkable."
Mr Blakey, who has been in regular contact with Mr Lewis in hospital via FaceTime, said it may take 12 months before a clearer understanding of the long-term implications emerges.
"We won't really know what functionality Chris will have until he's been through rehab.
"The funds will pay for things like a wheelchair and any adaptations to property if they're needed, possibly a vehicle.
"I've spoken to him every couple of days. As he can't use his hands because of his injuries, he relies on an intensive care nurse to hold the phone.
"He's remarkably positive about moving on and doing what's required."
The two campers had called for help after one of them began suffering chest pains.
Some members of the team had just reached the pair when Mr Lewis is believed to have slipped.
Mr Blakey described conditions as "a typical winter's night".
"It was after midnight, the temperature was just above freezing and it was sleeting, although there was no snow."

The BBC is not responsible for the content of external sites.