England's children's commissioner calls on Boris Johnson to put them "centre stage" of his plans.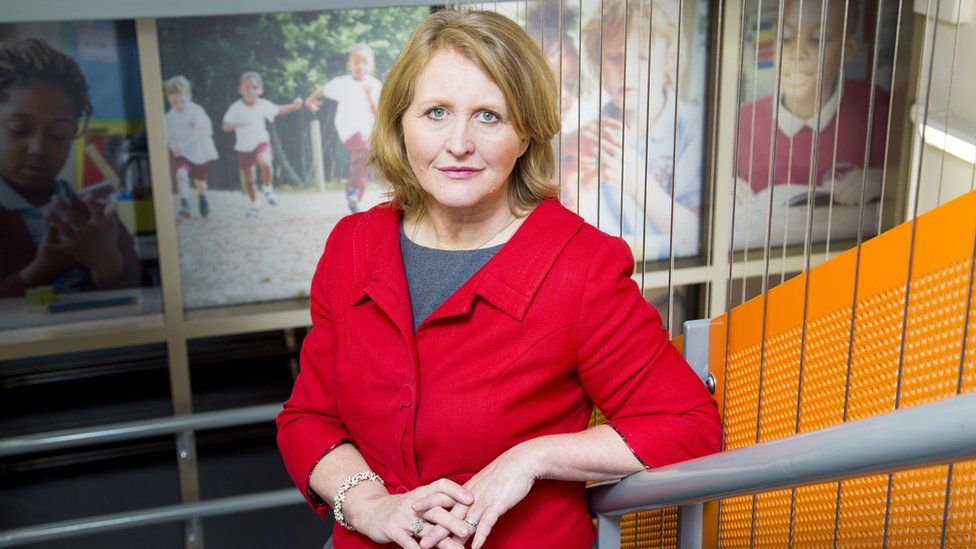 Vulnerable children must be at the heart of government plans to "build back better" after the pandemic, England's children's commissioner says.
Anne Longfield calls on Boris Johnson to put children at the "centre stage" of plans to "level up" the nation.
In a final speech after six years in the role, she accuses the Treasury of a bias against children.
The government said protecting vulnerable children was at the heart of its pandemic response.
A spokesperson added: "That's why we have enabled the most vulnerable children to continue attending school in person, while providing laptops, devices and data packages to those learning at home and ensuring the most disadvantaged children are fed and warm."
It comes after warnings that children may be "losing all hope for their future" and as surveys suggest young people's mental health is worsening, partly due to the fallout from Covid-19.
Ms Longfield will later use her departing address to say:
an entire generation risks being forever defined by the coronavirus crisis
some children may start school so far behind their peers "they'll never catch up"
officials in Whitehall have "never met the children they are responsible for"
In the speech, she reveals how "many" government decision-makers "seem to view [children] as remote concepts or data points on an annual return".
"This is how children fall through the gaps – because too often the people in charge of the systems they need simply don't see them and try to understand their world," she will add.
She describes the £1bn pupil catch-up fund as demonstrating the Treasury's "institutional bias against children" when compared with the £350bn in lost earnings that could result from school closures. 
Ms Longfield will warn that Mr Johnson's promise to "level up" the country will be "just a slogan" unless children are at the heart of the effort.
Calling for a new "Covid Covenant" of education and well-being support in every community, she will also say school holidays should be used to catch children up with lost lessons.
Ms Longfield will call on Mr Johnson to get "passionate" about making sure that we do not "define children by what's happened during this year" but instead that we define ourselves by what we offer them.
She also says it is a "national scandal" the fact almost a fifth of children in England leave school or college without basic qualifications.
A government spokesman said its long-term catch-up plans would combine with an investment of more than £1bn to "ensure we make up for lost time in education over the course of this Parliament".
He added: "Anne Longfield has been a tireless advocate for children, and we're grateful for her dedication and her challenge on areas where we can continue raising the bar for the most vulnerable."
Dame Rachel de Souza, a former chief executive of a multi-academy trust, will take over as the new children's commissioner for England in March.