Deaths are falling faster for the over-80s – but does that mean the vaccine is working?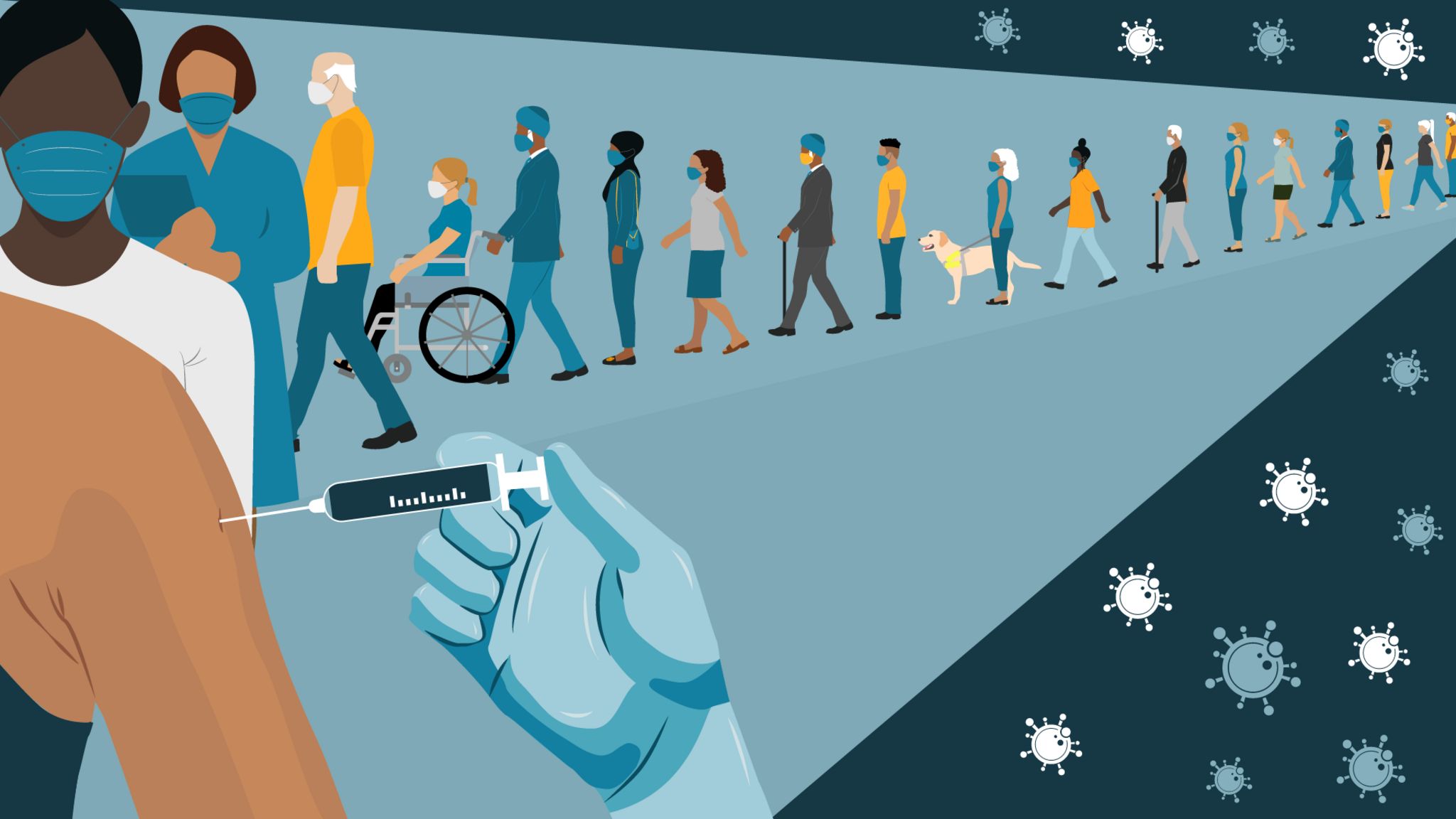 More than 15 million people in the UK have received a first dose of coronavirus vaccine – but how will we know if it's working?
There are some early signs of a possible vaccine effect in falling deaths among people aged over 80.
But data on cases and hospital patients is not so clear.
It is hard to separate the effect of the vaccine from that of lockdown.
So the government will review other data before deciding on easing restrictions.
BBC News analysis, using data from England only, suggests the vaccine is starting to push the numbers down.
Coronavirus deaths are falling faster for vaccinated than unvaccinated groups.
On average, deaths of over-80s fell by 53% between 28 January and 11 February, compared with 44% for under-80s.
This week, Prof Chris Whitty, the UK's chief medical adviser, said: "The earliest indications would imply there is some effect.
"But I think it's too early to put a number on that.
"We would expect to see some evidence that is strong enough to put into the public domain in the next few weeks."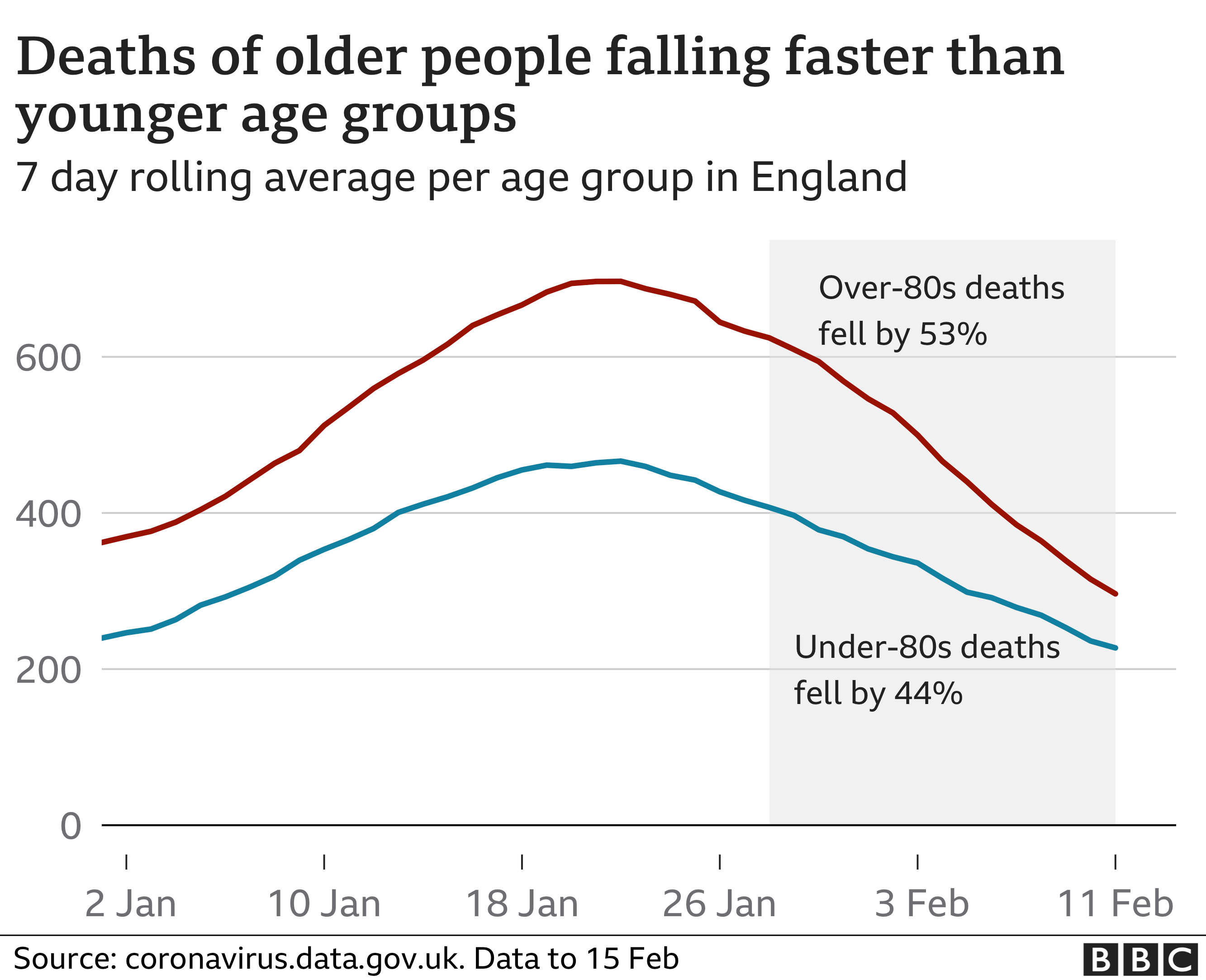 But we're not seeing a strong vaccine effect in other statistics.
Hospital admissions for over-85s dropped by 45% between 30 January and 13 February, compared with 42% for under-85s.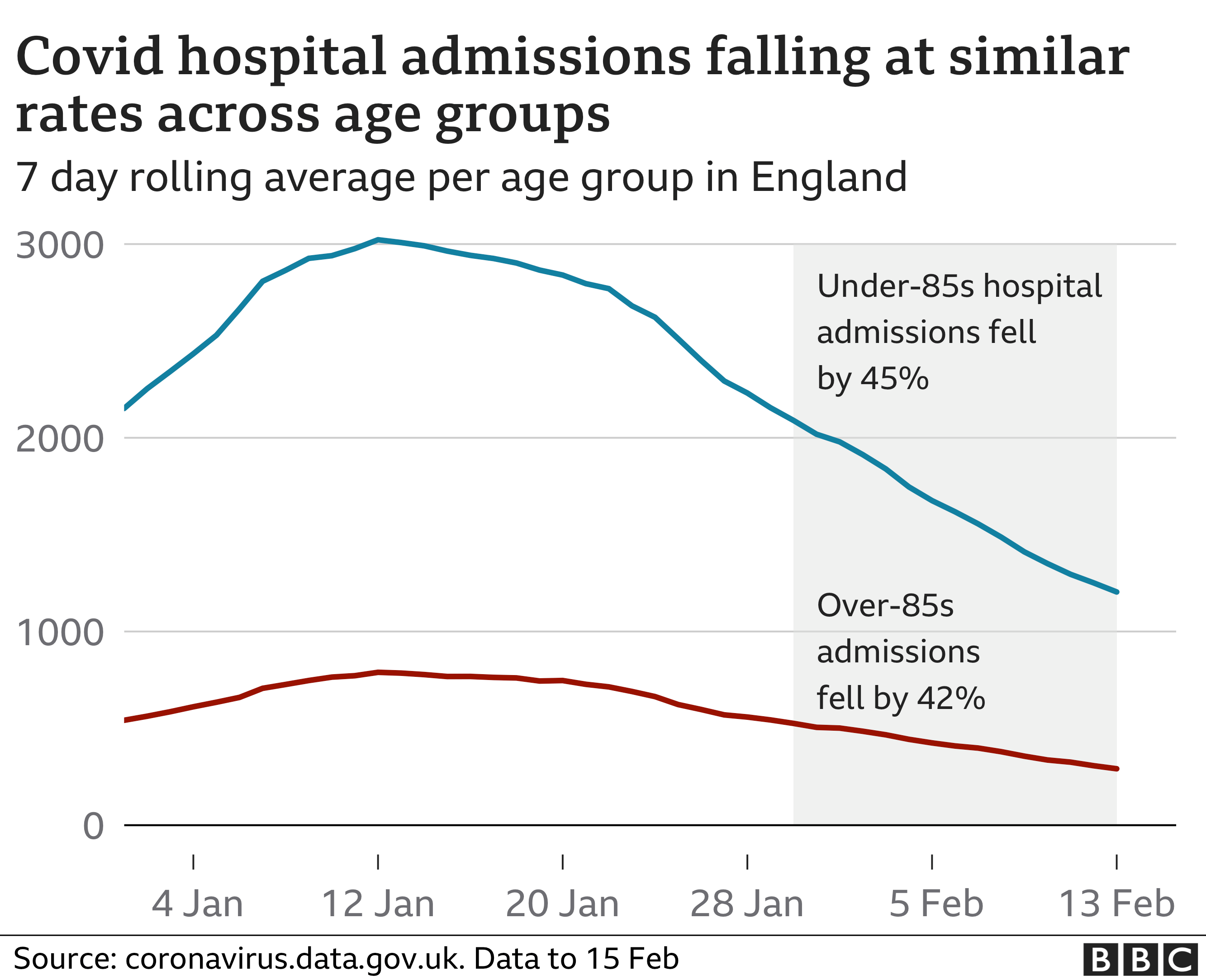 The number of coronavirus cases is also falling slightly faster for older people compared with other age groups.
Between 28 January and 11 February, cases in over-80s fell by 52% compared with 47% in under-80s.
But case numbers might not be a reliable indicator of whether the vaccine is working.
The vaccine prevents serious infections.
But the large number of routine coronavirus tests in settings such as care homes will also pick up mild and asymptomatic infections.
When the UK eventually sees the vaccine having an effect, it will be very obvious, data from Israel suggests.
Israel is the first country to see the impact of its vaccination programme.
But it took significant population coverage and several weeks.
It had had to vaccinate 80% of its over-60s before seeing an impact on Covid-19 cases, Prof Eran Segal, of the Weizmann Institute of Science, who is analysing data for the Israeli Ministry of Health, told BBC News.
But then, there had been clear signs of the vaccine "really helping" to reduce numbers of cases.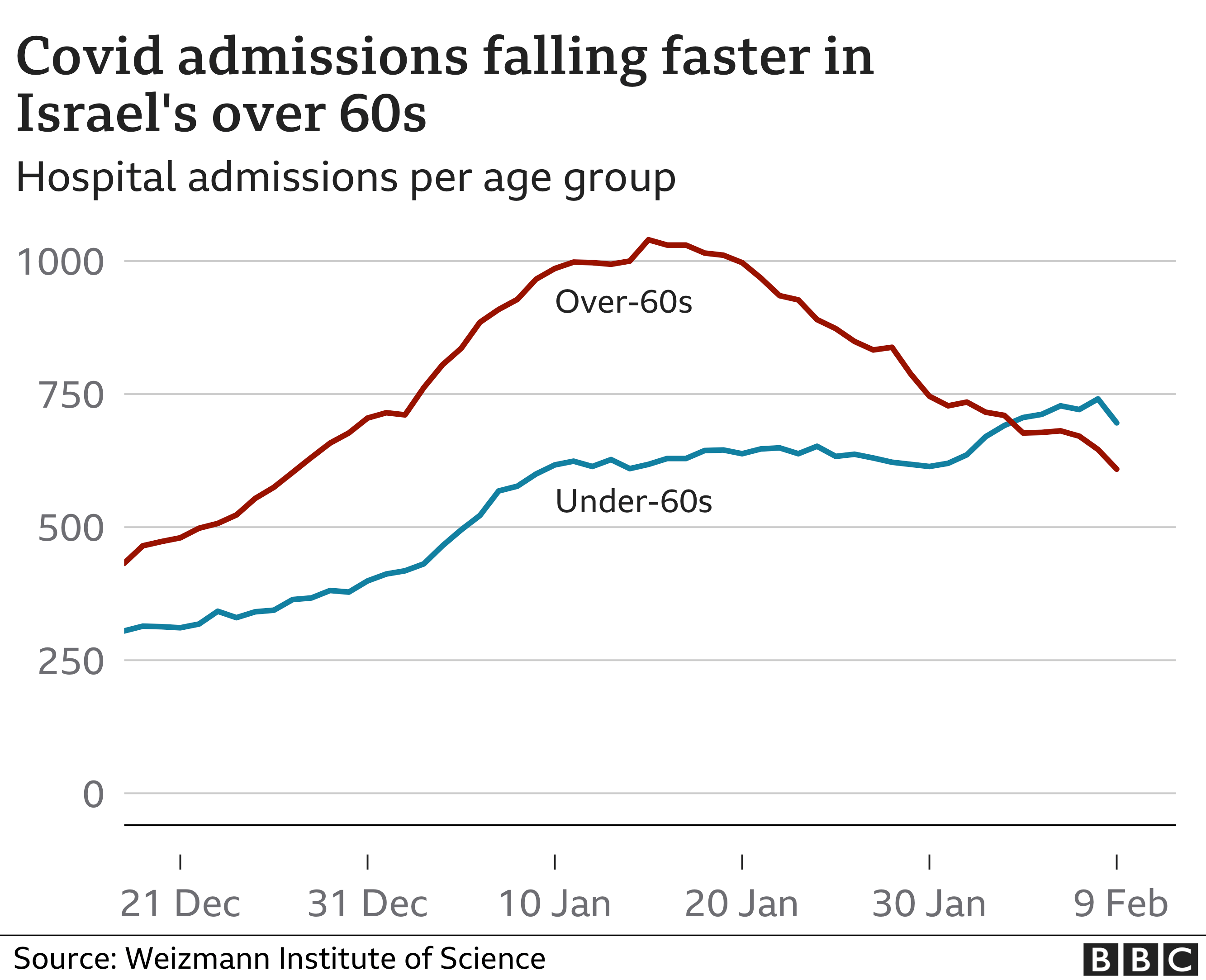 The biggest falls in hospital admissions and deaths had been in the over-60s, who had been vaccinated first.
And at the time, admissions had still been rising among the under-60s.
So the difference between the two groups had been very clear.
"Of course it's not magic," Prof Segal said of realising the programme was starting to work.
"But it was so exciting, we thought it was a magical moment."
In the UK, the lockdown has been reducing the numbers of admissions in all age groups.
So it is harder to be sure any fall is due to vaccination.
Senior government advisers say it is very hard to be confident about the vaccination effect just by "eyeballing" the trends in big groups of people.
And this week, Prime Minister Boris Johnson said: "Although the vaccination programme is going well, we still don't have enough data about the exact effectiveness of the vaccine in reducing the spread of infection."
But by linking vaccine records to the testing programme or GP records, government scientists can determine whether individuals who have been vaccinated are less likely to become infected or sick or pass on any infection.


Additional reporting by Wesley Stephenson and Robert Cuffe.