The party wants to overturn a law that permits abortions in cases of non-fatal disabilities.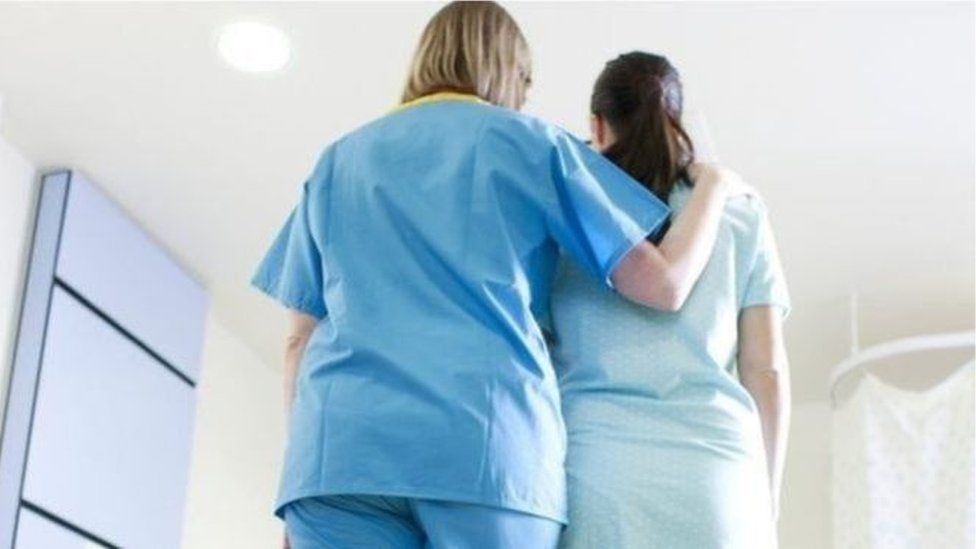 The DUP has proposed a new law to prevent abortions being carried out in NI in cases of non-fatal disabilities.
Campaigners have argued the law allows abortions without time limit for conditions such as Down's syndrome.
A private member's bill brought by Paul Givan, backed by disability rights campaign group Don't Screen Us Out, is seeking to overturn the law.
One high-profile activist involved in the campaign is Heidi Crowter, who has Down's syndrome.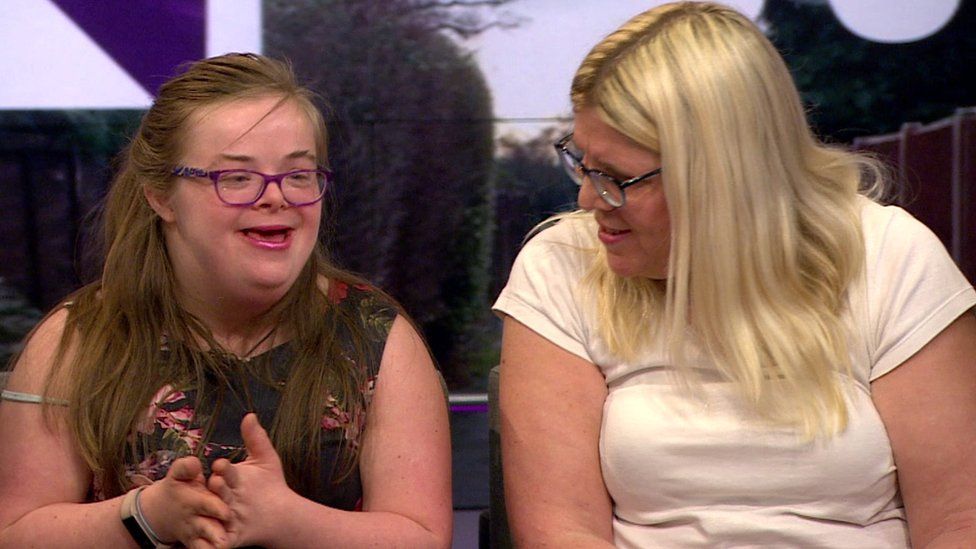 In the Republic of Ireland, abortions are allowed in cases of fatal foetal abnormality, but this does not apply for conditions such as Down's syndrome.
Mr Givan's bill represents the first legislative attempt since devolution was restored in Northern Ireland to amend the abortion laws introduced by the UK government.
He said the legislation would not seek to amend the law for abortions in cases of fatal fetal abnormalities and that it was about removing discrimination against people with disabilities.
"This is an opportunity for people to come together and fight a prejudicial, discriminatory piece of legislation," he told the Good Morning Ulster programme.
"We have introduced laws called the Disability Act of 1995 and we have built upon that to place duties on public authorities and support people with disabilities.
"I believe that those rights – and these are human rights – ought to be conferred upon people before they are born and that is what this campaign is going to be about.
"I believe there is a majority of assembly members that agree with this, as does the majority of the public."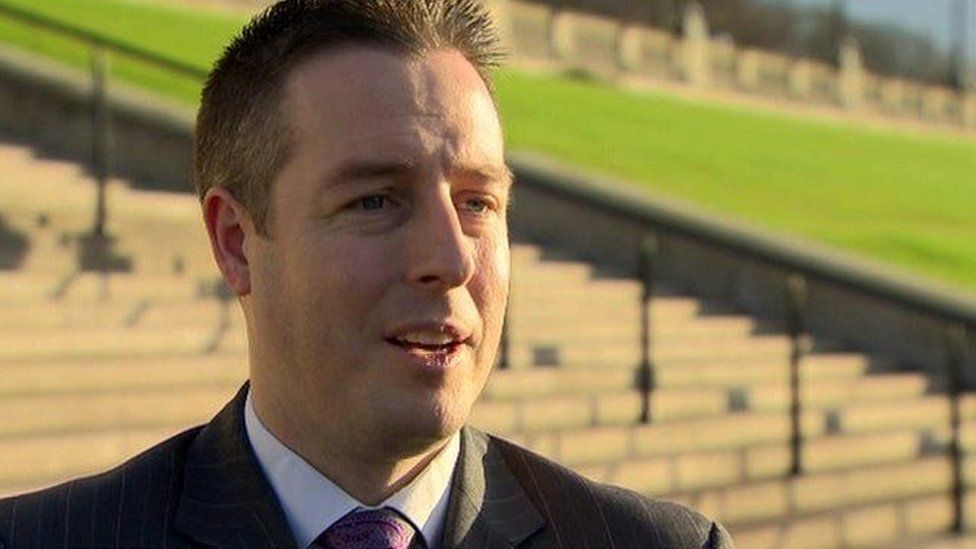 However, Paula Bradshaw of the Alliance Party, said checks and balances were already in place.
"If he [Mr Givan] thinks these terminations are taken lightly by a woman who has received such a devastating diagnosis, or a healthcare professional who has devoted their whole life to healthcare and supporting women, it is horrendously disrespectful," she said.
"I'm not pro-abortion, I'm pro-choice.
"A woman has to be supported when she's presented with this diagnosis to explore all options for managing the rest of her pregnancy."
Stormont was not functioning due to a row between the main power-sharing parties.
A new framework for abortion services in NI was then drawn up by the Northern Ireland Office and took effect last March.
It made terminations legal in all circumstances within the first 12 weeks of pregnancy.
A 24-week limit would apply in situations where continuing a pregnancy would involve risk of injury to the woman's physical or mental health.
But there is no term limit in cases of fatal fetal abnormality where there is a substantial risk that the fetus would die or, if born, would suffer a severe mental or physical impairment.


Paul Givan has no memory of his great uncle Samuel but grew up listening to stories about him.
He had Down's syndrome and died at the age of 57.
For him, this move today is both personal and political as his bill – if successful – will allow MLAs to change part of Northern Ireland's new abortion laws, which were approved at Westminster while Stormont was in suspension.
The DUP have worked out their sums and believe the bill could secure the support of 75 of Stormont's 90 MLAs.
That calculation is based on a series of votes in the Stormont chamber last year when an amendment similar to this bill was proposed by Sinn Féin.
It was defeated at the time but Paul Givan believes with the support of his party this time and other anti-abortion MLAs it could get over the line.
But predicting outcomes in the Stormont chamber is a risky business and there is no guarantee the voting patterns will remain the same.
What is for sure is that we can expect some heated and emotive exchanges across the assembly floor and maybe a legal challenge in the courts.

The SDLP, UUP and Alliance Party view abortion as a matter of conscience so it is up to individual MLAs how they vote on the issue.
The new regulations came into force weeks after the first wave of the Covid-19 pandemic began.
The latest figures from the Department of Health state that since the new abortion laws came into place on 31 March 2020, 1,091 notifications of terminated pregnancies have been received.
The British government has been providing funding to allow women from NI seeking abortion services to continue travelling to England.