Boris Johnson suggests testing clubbers and theatregoers to reopen venues that have been closed since March.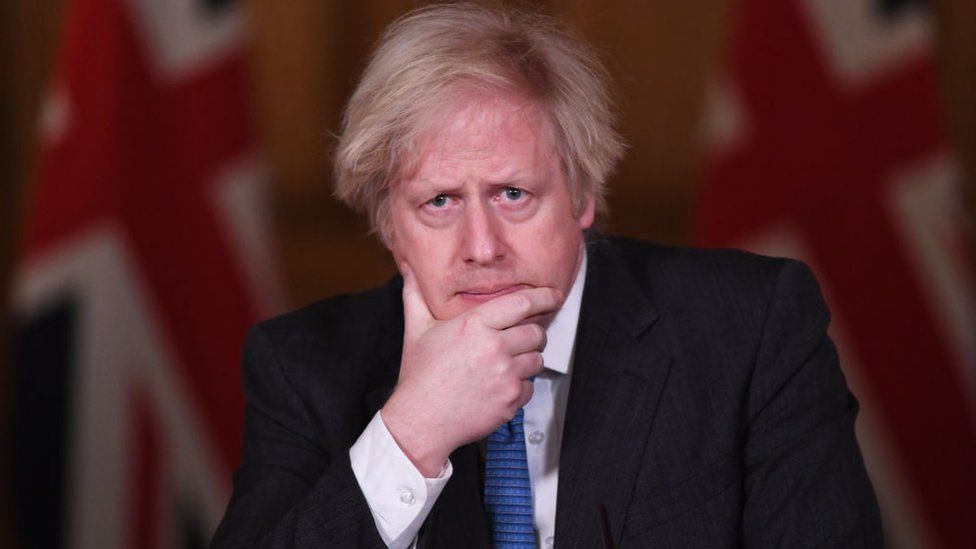 Boris Johnson has suggested that rapid coronavirus testing could enable nightclubs and theatres to reopen.
He said lateral flow tests could be used by "those parts of the economy we couldn't get open last year".
"That, in combination with vaccination, will probably be the route forward," he said, speaking at a Downing Street press conference.
But he stressed it was "still early days" with "lots of discussions still to be had".
A government source said: "There is a long way to go before we can get people back at big events safely."
And even if the government does allow venues, like nightclubs, to reopen with rapid testing in place, administering those tests will not be straightforward, according to Michael Kill, the boss of the Night Time Industries Association.
He told the BBC that professionals would be required to administer swab tests outside the venue, where clubbers would need to wait for at least 15-minutes to get a negative result before being allowed in.
That would force venues to stagger admissions and have procedures in place to deal with positive cases and those who they come into contact with.
He said allowing revellers to perform tests the day before or under the supervision of a professional over a video call could make the process less onerous.
Nevertheless, he welcomed Mr Johnson's announcement.
"Finally we have some acknowledgement from the prime minister and government on the existence of late night economy businesses, including nightclubs, theatres, casinos and late bars, particularly as they are some of the hardest hit since the start of the pandemic," he said.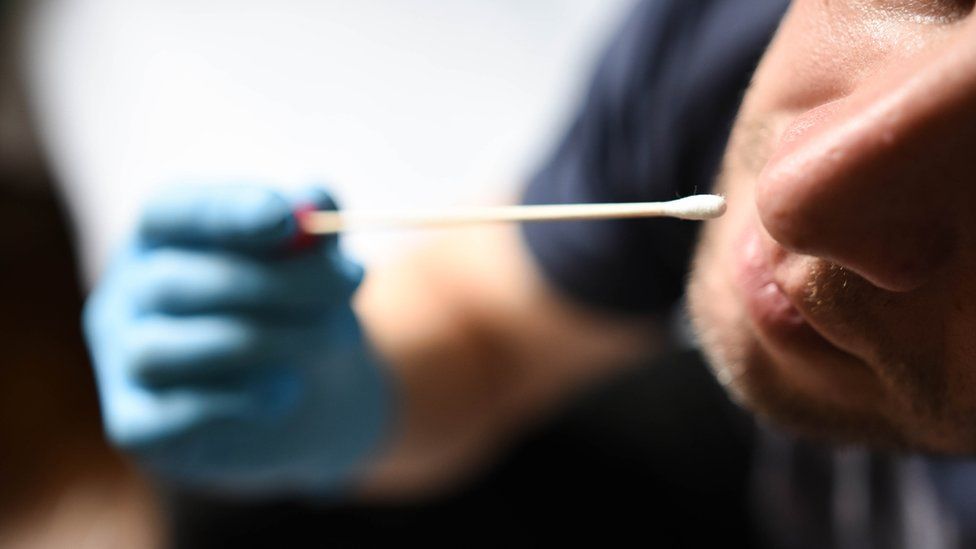 Speaking on LBC, Nadhim Zahawi, the minister responsible for the vaccine rollout, suggested the government would rely on rapid testing and "making people access their own personal vaccination records" on the NHS app, rather than issuing vaccine passports.
Asked about measures to make it possible to attend cinemas and hospitality venues he said vaccine passports were not best suited as "we don't know if an individual vaccinated can still transmit the virus" and said it was "much better to look at rapid testing".
Sacha Lord, who co-founded Manchester's Parklife Festival, said the events sector had been "shattered over the past eleven months", adding that any further delay to implementing initiatives such as rapid testing at venues would do "irreversible" damage to the UK's cultural sector.
"The night time and live music industry has been discussing the need for on-site rapid testing for over five months, and we have suggested this on multiple occasions to MPs and during Select Committee hearings," he said.
"My fear is that they take another five months to get moving, which the industry simply doesn't have."