The rate of hospital admissions for nine to 12-year-olds who self-injure has doubled in six years.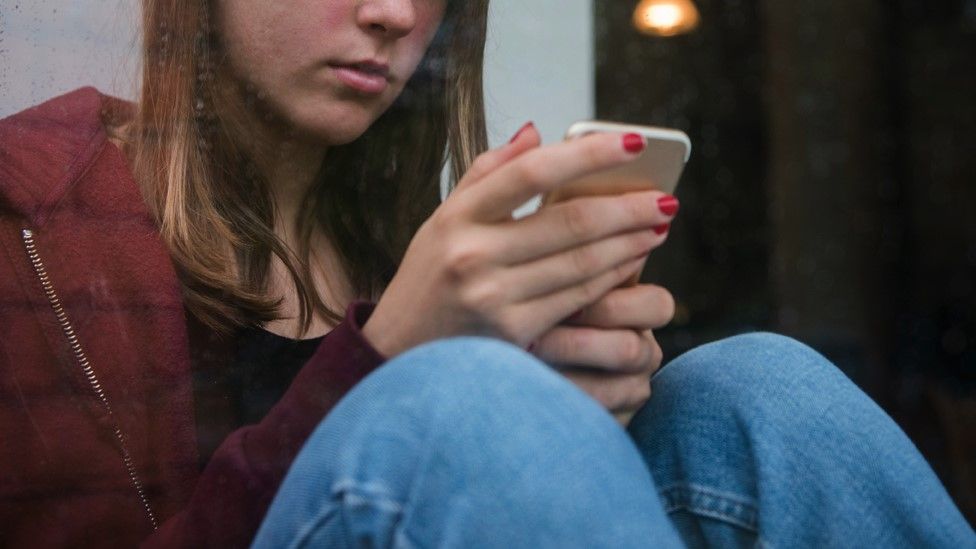 Hospital admissions of nine to 12-year-olds because of self-injury across the UK are averaging 10 a week, according to data analysed by a BBC File on 4 investigation.
The rate has doubled in six years, the latest annual figures indicate.
One leading expert says the rise is "concerning", and that self-harm "seems to be spreading down the age range".
Health departments from the UK's four nations say they are committed to children's mental wellbeing.
As a result of the BBC's investigation, the National Association of Headteachers and the Royal Colleges of Emergency Medicine and GPs are backing calls for primary school teachers to be given training to help spot the signs of pupils who may be hurting themselves.
File on 4 heard from Louise (not her real name), the mother of a 17-year-old who started self-harming when she was 11. Louise said she gives her daughter clean blades with which to cut herself to minimise the risk of infection.
She says her daughter would otherwise have used "anything she could have got her hands on".
"I have in her room a whole array of first aid equipment," Louise says, "from Steri-strips to alcoholic-based wipes, to bandages and dressings. They're all there for her, available. And I always have clean blades available for her."
Louise, who works as a specialist nurse in her local hospital's A&E department, accepts that it's a "hugely controversial" thing to do and has had to defend her approach with friends and with other parents of children who self-harm.
She says it is "not something any mum wants to do", but that if her daughter is going to injure herself, then she wants it to be "in the cleanest way possible". Her daughter has now gone five months without self-harming.
The term "self-harm" when used by doctors includes:
Intentional self-injury (things like cutting)
Intentional self-poisoning (things like overdosing)
Eighteen-year-old Sarah (not her real name) told File on 4 she first started cutting herself when she was 11.
"One of my closest friends introduced me to the concept because they were going through a very tough time personally, told me about it, and I was suffering with bullying and home issues so I was like, 'I'll give it a go.'"
She remembers sitting in her bedroom "in tears, going at my left arm till it started to bleed… but then it was the immediate guilt and like, oh, what do I do? How do I hide it from my parents?"
Sarah's self-harm wasn't spotted until more than a year later when a teacher noticed scars on her arm. "I got referred to CAMHS [Child and Adolescent Mental Health Services] and there was a long wait, which is quite typical, and then I spiralled.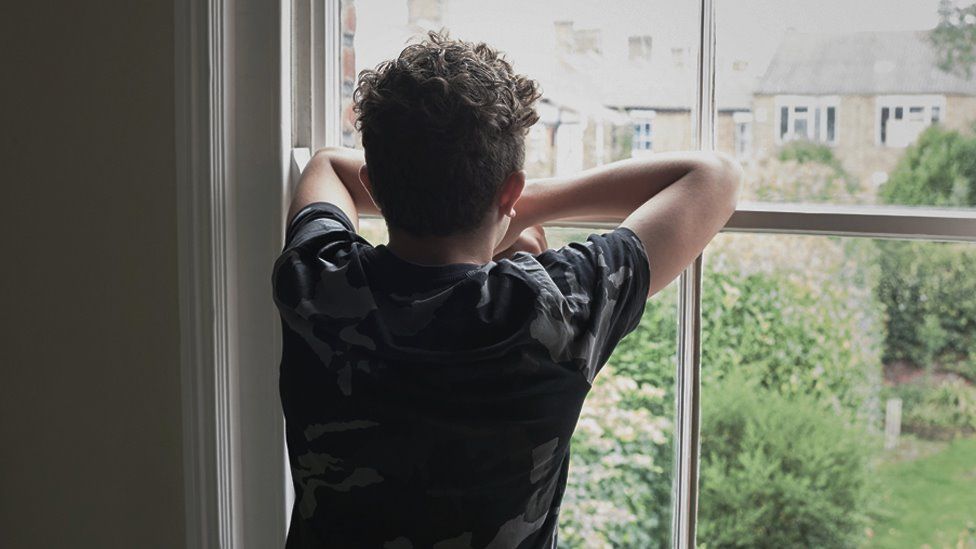 "And the moment I saw CAMHS for the first time, I got discharged because I wasn't severe enough at the time," she says.
Sarah tried to kill herself on two occasions before a combination of cognitive behavioural therapy, art therapy, dog therapy, and music therapy helped her gradually reduce her self-harm.
All the people we spoke to for our investigation said CAMHS are under pressure because of growing demand.
In 2019-20, before the coronavirus pandemic, there were 16 hospital admissions per 100,000 nine to 12-year-olds, up from eight in 2013-14. Self-injury admissions for girls in this age group were twice as high as for boys.
There has also been an increase in the rate of admissions for 13 to 17-year-olds, doubling in seven years, the data collated from NHS Digital, ONS and health departments of NI, Wales and Scotland showed.
Prof Keith Hawton, one of the UK's leading experts on self-harm, with more than 40 years' experience, said while there are limitations to admissions data, the File on 4 analysis was backed up by his research and the problem is "spreading down the age range".
"We don't know precisely why this is," he said. "Social media can be a very important source of support for individuals, particularly young people. But we do also know that self-harm is often discussed in social media – images of self-harm are quite common and may lead to contagion.
"It can also lead to what we call a normalisation of self-harm so that it may become a more accepted way of dealing with problems.
"We also know that there's been an increase in mental health problems in young people and there's been a particular increase in anxiety disorders, particularly in females, and also eating disorders, which are quite closely associated with self-harm, including self-injury."
Surviving Self-Harm is on BBC Radio 4 on Tuesday 16 February at 20:00 GMT and afterwards on BBC Sounds.
The BBC is not responsible for the content of external sites.