Travellers planning their return to the UK say the rules are confusing and sometimes "bizarre".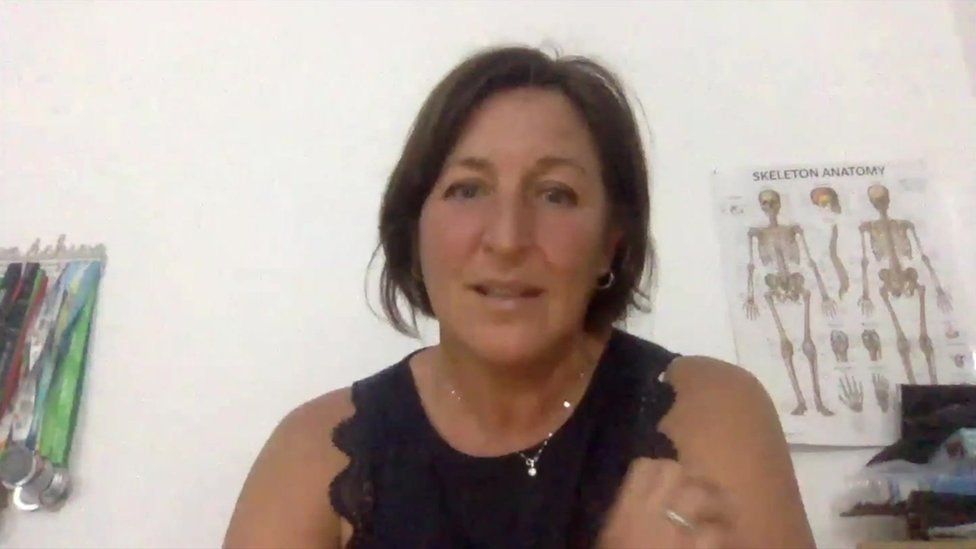 Jo Chambers is among travellers planning to return to England and will have to quarantine in a hotel when she does.
She is coming from the United Arab Emirates, one of 33 countries deemed high-risk.
She and her two children live in the north-west of England, but will still have to fly into London to quarantine.
"You can't book a quarantine hotel in Manchester," she told the BBC. "I just think that's absolutely bizarre."
Government guidelines say travellers from the so-called red list countries must arrive in England at Heathrow, Gatwick, London City, Birmingham or Farnborough airports. More airports may be added, it said.
They have to pre-book and pay £1,750 to spend 10 days in government-sanctioned hotels. The cost covers the hotel stay, transport and testing.
Those who fail to quarantine in such hotels face fines of £5,000 to £10,000, while anyone who lies on their passenger locator form about having been in a country on the red list faces a prison sentence of up to 10 years.
The additional rate for one extra adult or a child aged over 12 is £650, while for a child aged five to 12, it is £325.
Ms Chambers will have to pay £3,000 for herself and two children, on top of flights which, since she cannot fly into Manchester, she will have to rebook.
"I've no idea what we are going to get for that. Are we all in one room?" she asked.
"It's not cheap," she said. Quarantine in the UAE can be done in your own home and when she and her family caught coronavirus at Christmas, that's what she did.
"We did 12 days in a five-bedroom house over Christmas when we were in quarantine and that was pretty horrific."
It means she is concerned over how much space she will have in a hotel.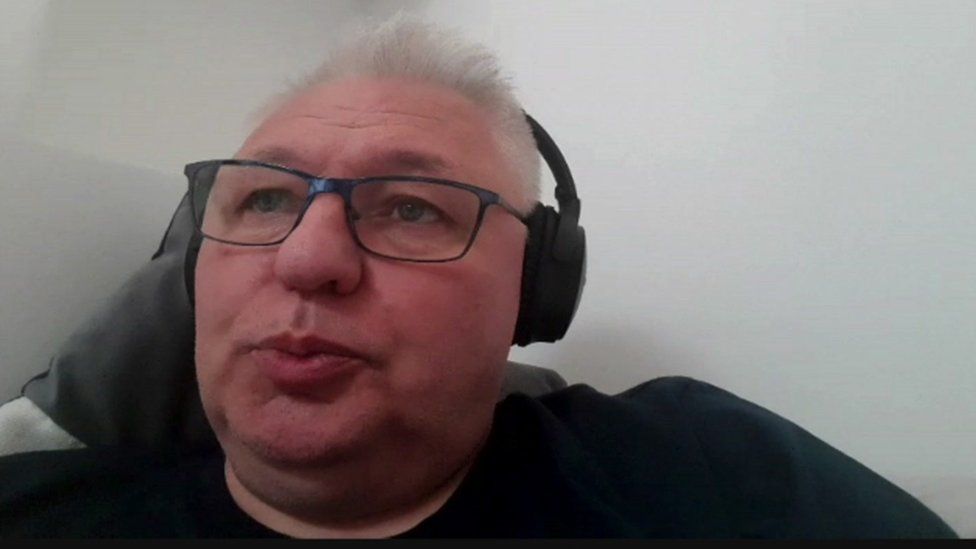 Tony Edwards flew to Chile in December to spend some time with his wife's family.
He says he has stayed for so long because of a lower infection rate in the country, and so is surprised it's on the list of destinations requiring quarantine.
"I understand why they are doing it, but they are using a very blunt tool," he said.
"I think they are overreacting. Putting Chile in the same bracket as Brazil is like putting the UK in the same bracket as Russia. It's a four-hour flight from here to Rio."
He will have to find accommodation for himself, his wife and three teenage children.
Like Ms Chambers, he has not been told how many rooms he can expect.
"I'm not looking forward to it," he said.
Karl Feilder is also in the UAE.
His children go to school in UK, but are currently with him and his wife in the UAE, since schools are closed.
However, he knows they will need to come back if schools re-open.
"It means my two teenage daughters will be locked in a hotel room for 10 days and I think locking teenagers in their rooms is certainly cruel," he said.
In the UAE, the pace of vaccinations means his children are both inoculated against the coronavirus, he says.
"I think the solution to this is to allow the kids to go back and allow them to do their hotel quarantine at their boarding school."