Michelin-starred restaurants are relying on takeaways and cook-at-home boxes to survive the pandemic.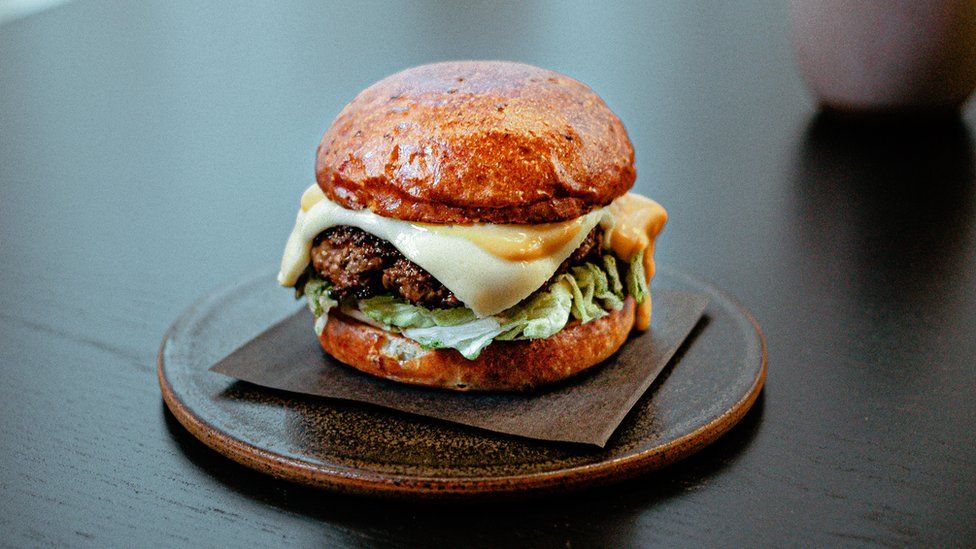 At the start of the latest Covid lockdown, Manchester's only Michelin-starred chef Simon Martin joked that he might have to start serving takeaway burgers to save the business.
The city had been subject to the strictest of Covid-19 restrictions for months and restaurants had been forced to close, with many turning to delivery and takeaway for the first time to make ends meet.
Before the pandemic, Martin could never have predicted that Mana – which served dishes such as sea urchin chawanmushi (a Japanese egg custard in case you were wondering), mangalitza pork broth and native coriander – would turn to the humble burger as a way to stay afloat. But, he says, these are unpredictable times.
He adds the concept "actually began as a bit of a joke at the end of last year".
"We were joking about it and then we found out that we wouldn't be reopening for Christmas and New Year and it suddenly turned into quite a serious discussion."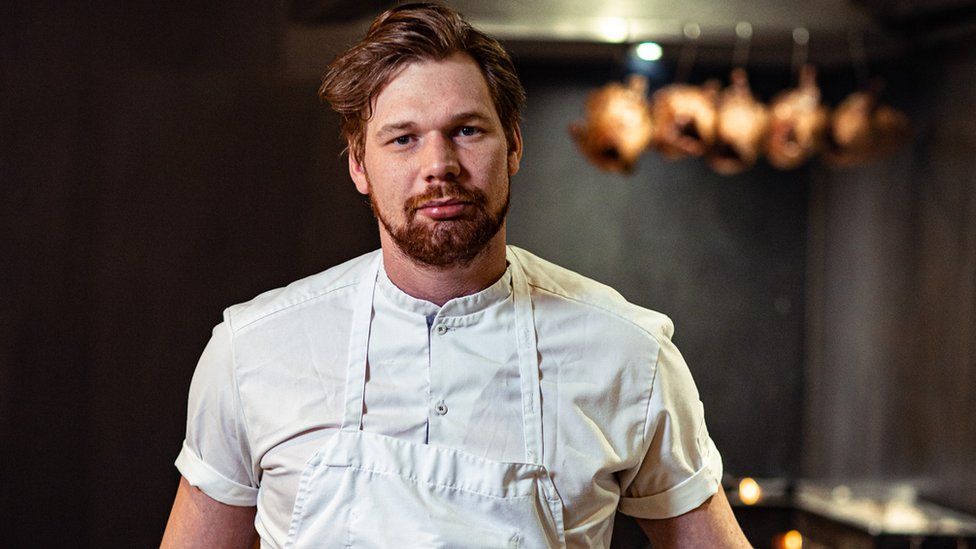 He was preparing to move the restaurant forward, but during the first national lockdown he admits he "just didn't really see anything other than the restaurant being open in its usual format".
Faced with the possibility of many more months of restrictions, though, he knew remaining closed was no longer an option.
"We have fixed costs and, regardless of the amount of support we had from suppliers, landlords, all the government initiatives and the furlough, it all cost us money still.
"Nothing is free; we can't just permanently stay closed and expect us to stay afloat."
That's when the joke about burgers stopped being a laughing matter. While different to the typical dishes served in the restaurant, he was determined that it would live up to Mana's reputation.
And so the £16 Mana burger – a Cumbrian beef patty in a potato bun, smothered in American-style cheese made with beer from nearby brewery Cloudwater, smoked egg yolks and green onion paste – was born.
"When we decided what we wanted to do, it needed to be something that was accessible and approachable and there's not many people out there who don't like a burger," he explains.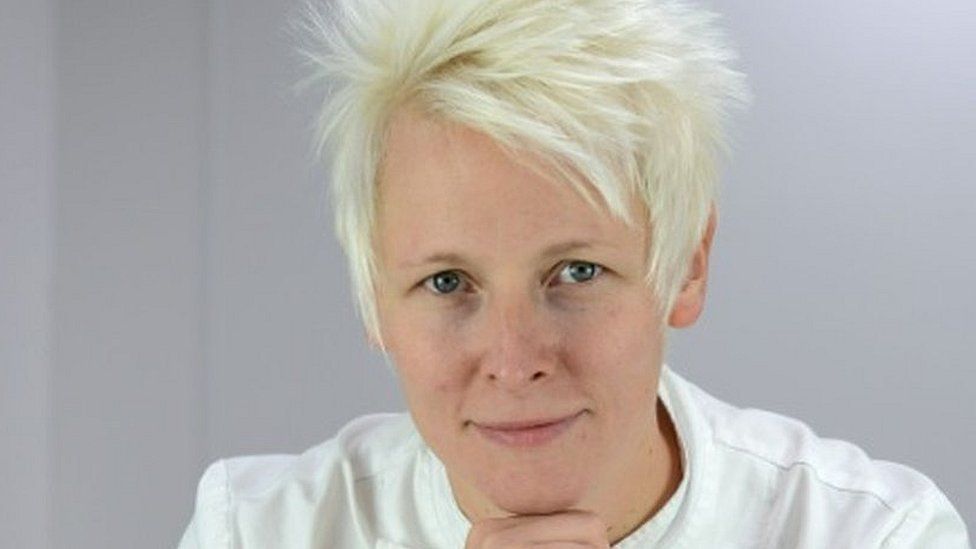 Mana is not alone among the country's elite restaurants in embracing new ways of working in order to survive the pandemic.
Situated on the edge of the Ribble Valley in Lancashire, Northcote has held a Michelin star for more than 20 years.
Executive chef and Great British Menu regular Lisa Goodwin-Allen got a taste of creating food boxes during the BBC show, which was impacted by Covid restrictions and saw her produce versions of her winning dishes for the celebratory banquet guests to finish at home.
Goodwin-Allen admits the challenge to adapt has been a "learning curve", with the restaurant now serving gourmet boxes, priced at about £105, that are prepared, packaged and sent out to customers across the UK to finish at home.
"I wanted to capture a piece of me and Northcote, but then you also have to think about how it arrives," she says.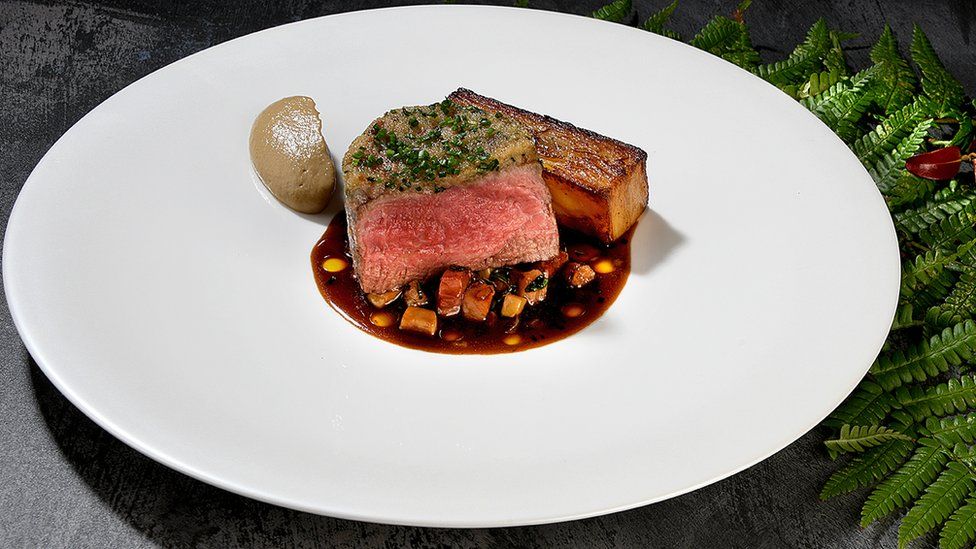 She says the boxes needed to be "something that you wouldn't necessarily do at home", but were also easy to put together and "exciting".
That has meant sending out dishes such as salt-aged beef with marrowbone crust, smoked pancetta, mushroom bourguignon (a stew made with red wine) and a beef-fat "chip".
But she adds the boxes, which "sell out straightaway", are limited to 350 a week to preserve the "quality" the restaurant, which normally serves between 420 to 450 guests a week, is known for.
Fellow chef Tom Parker trained at the Lancashire restaurant, but now runs The White Swan over in Fence, near Burnley, which received a Michelin star in 2019.
He too decided to embrace food boxes after the second national lockdown, but with a more targeted market in mind, as his offering is collection only, aimed at the locals who have become the pub's regulars.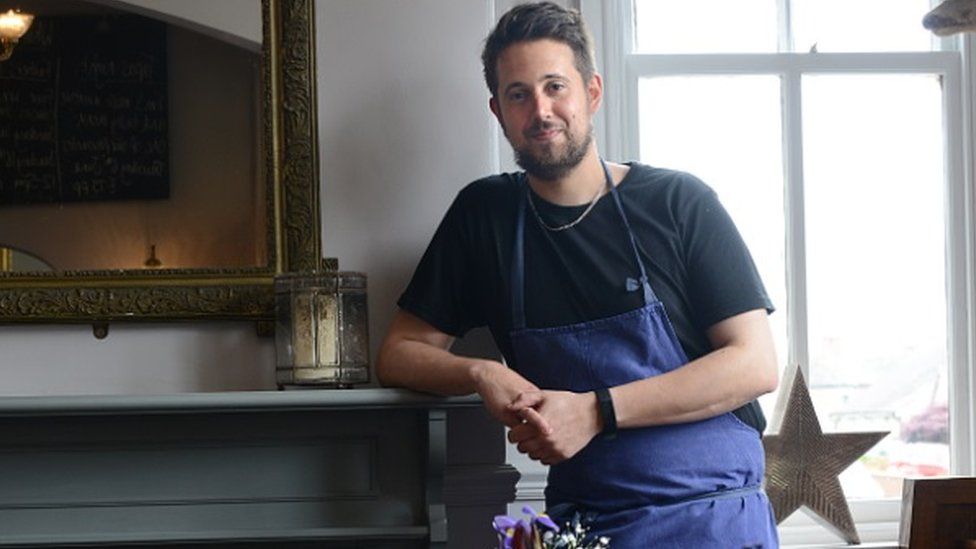 Parker says the move was "just about keeping our name out there and doing something for the local people".
While he accepts the £90 price tag "is a lot for people to spend on a takeaway", he says the restaurant is "not cutting corners".
He adds the cost is justified as the boxes use the same quality of ingredients used in the restaurant and offer something different – the last was a collaboration with Alderley Edge's Yu restaurant which included char sui suckling pig with smoked onions, pak choi with soy and salted miso caramel chocolate.
He adds that the key to the success of the boxes is to "make sure it's simple for people to do at home", but admits he cannot see a market for them beyond the end of the pandemic.
"I think once it all reopens, everyone will be excited to go out again."