Immy Leith, 10, is walking the distance to raise money for a hospice that cared for her mother.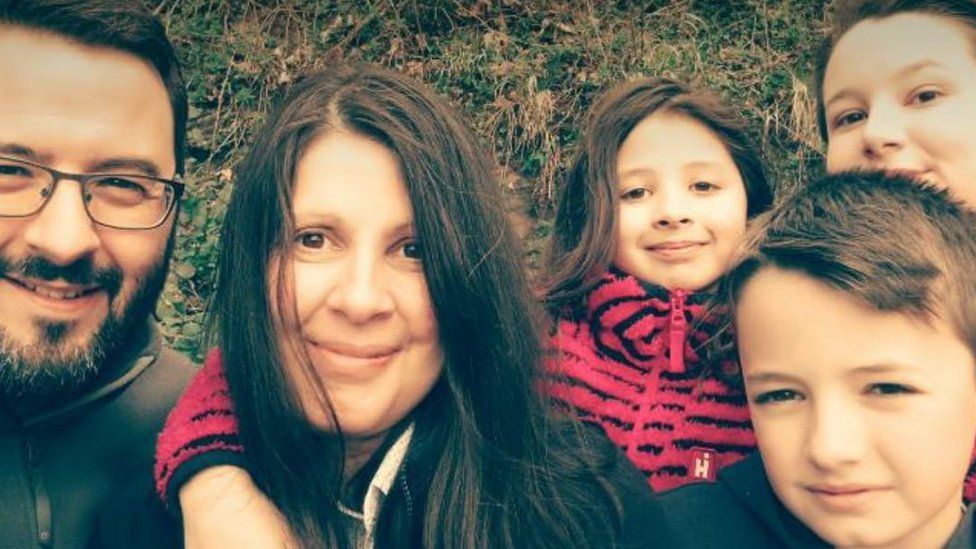 A 10-year-old girl is walking the equivalent of the distance between Lands End and John O' Groats to raise money in memory of her mother.
Kerry Leith died from mouth cancer in June 2020 and her daughter Immy took up the challenge in January.
She has so far walked almost 200 miles around the family's hometown of Bridgnorth, Shropshire, raising thousands for a local hospice.
"She's determined," her father Richard said. "A trait she shares with Kerry."
"I decided to do this walk instead of making a new year's resolution," Immy said. "Because they never last and we were looking for challenges instead."
She added she hoped to complete the 874-mile (1,407km) challenge by the summer.
The money, raised through a JustGiving page, will go to the Severn Hospice, which cared for Mrs Leith after she was diagnosed with mouth cancer in 2017.
"Kerry was beautiful in every way," her husband said. "She loved life, loved her kids and she lived for her family."
When she became seriously ill, Mr Leith said it was like the hospice "wrapped us in a security blanket and carried us".
"I can't describe what that meant to us at the time," he added.
"There are loads of people in our situation and we want them to have the same amazing care the charity gave us."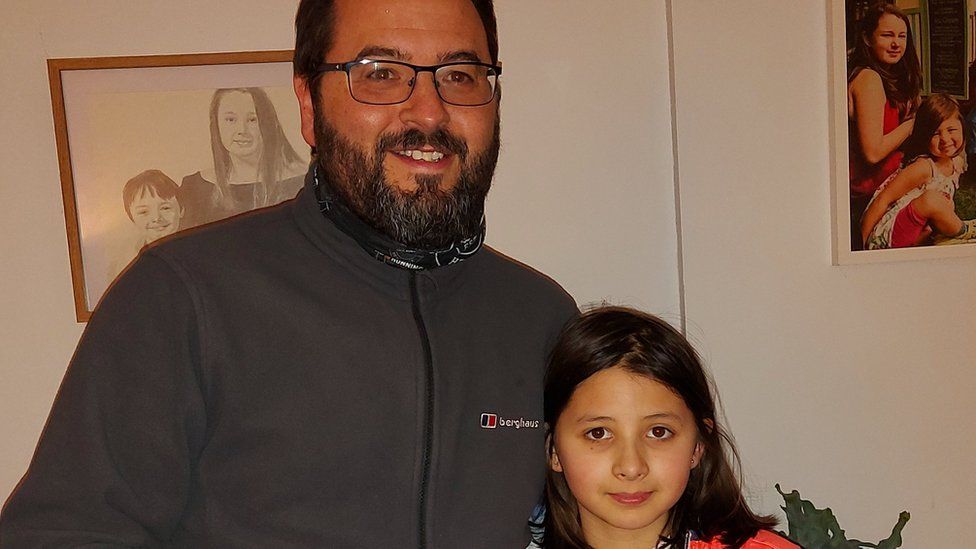 Jess Druce, Severn Hospice's area fundraiser, said Immy was "an absolute star".
"She has done so well and has shown real determination."
Mr Leith is supporting his daughter on most of her walks, but said the challenge was entirely her own.
"We have the best time, walking, talking, and laughing," he said.
"It's my feet that have suffered more than Immy's."

The BBC is not responsible for the content of external sites.