The Britain's Got Talent judge admits she travelled over 200 miles after a "distressing" call from her parents.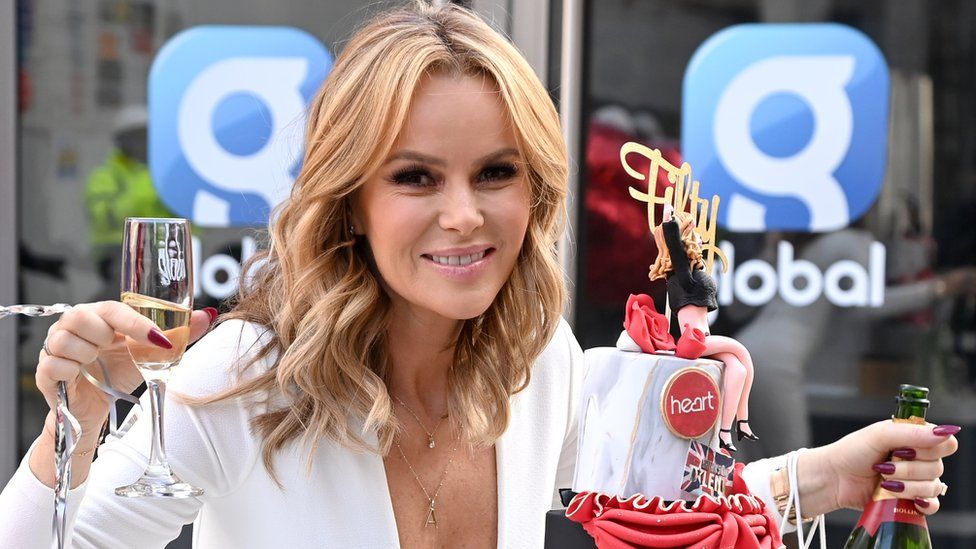 Britain's Got Talent judge Amanda Holden has said she is "devastated" at breaking lockdown rules by travelling to see her parents in Cornwall.
She made the trip of more than 200 miles after receiving a "distressing" phone call from her father, her agent said in a statement.
Travel is banned except for essential journeys under coronavirus regulations.
Holden's agent said "on balance" the TV star and radio host felt the round-trip from London to Cornwall was necessary to deal with an issue at her parents' home.
"Amanda is aware that all families are going through difficulty during these turbulent times but received a distressing telephone call from her elderly father on Friday afternoon," the statement said.
It said she did not "act on a whim" and has followed coronavirus regulations "every step of the way" in England's three lockdowns.
"Amanda is aware of the travel rules and is devastated she had to break them on this one occasion," her agent said. She is now back in London.
Under the rules of the current lockdown, travel outside your local area is banned unless it is essential and people may only meet others in their household, support bubble or childcare bubble.
However, there are exceptions for providing care for disabled or vulnerable people or to provide emergency assistance.
Holden's parents have both been vaccinated and she is being tested weekly, so she felt she was not putting her parents at risk, the statement said.
The presenter had been working on her Heart Radio show earlier on Friday, where she was presented with gifts to mark her 50th birthday, which is on Tuesday.