Newsbeat spent two days inside Harrogate District Hospital. This is what we saw.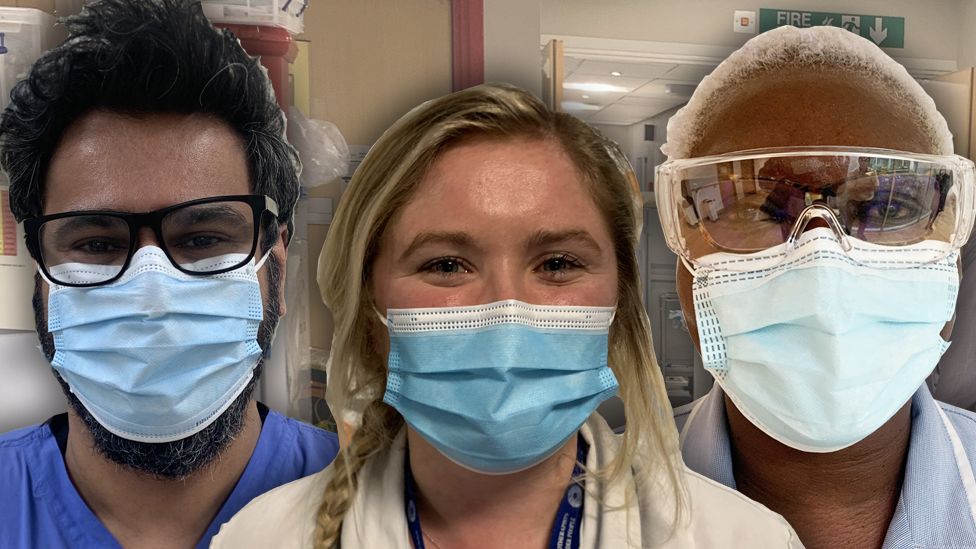 I'm sweating, need a drink and the bridge of my nose is red-raw when I look in the mirror.
I've just stepped out of the intensive care ward at Harrogate District Hospital.
I thought I knew what to expect, but nothing prepares you for what it's like on the front line of the coronavirus pandemic.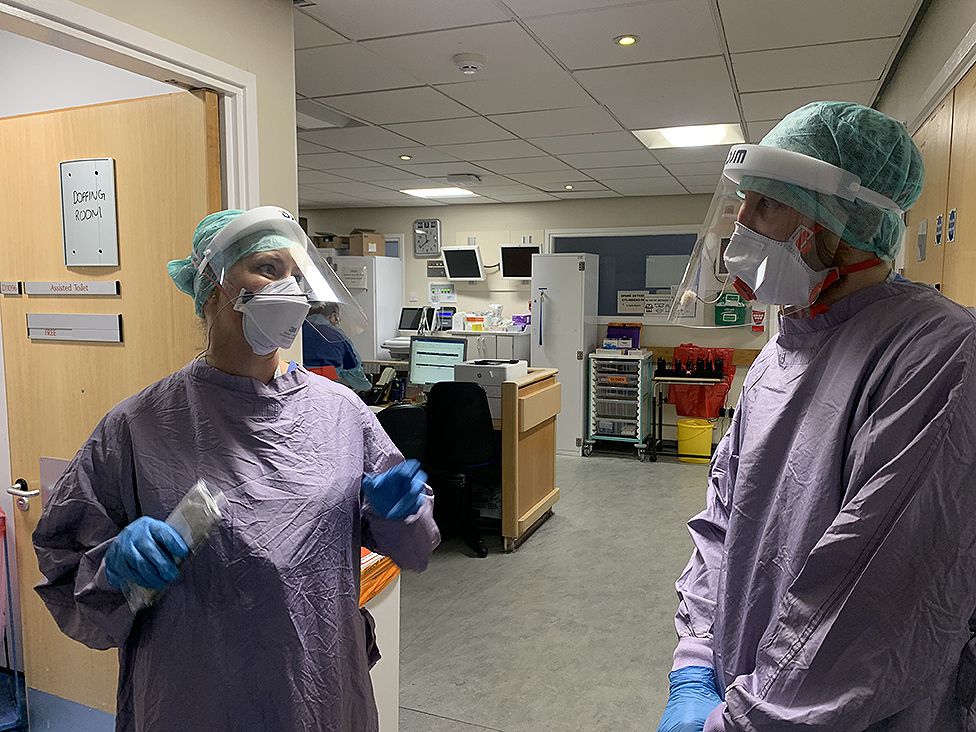 Newsbeat's two-day visit to Harrogate District Hospital coincides with the NHS staff's busiest week since March 2020. As I arrive, they've experienced a difficult 48 hours.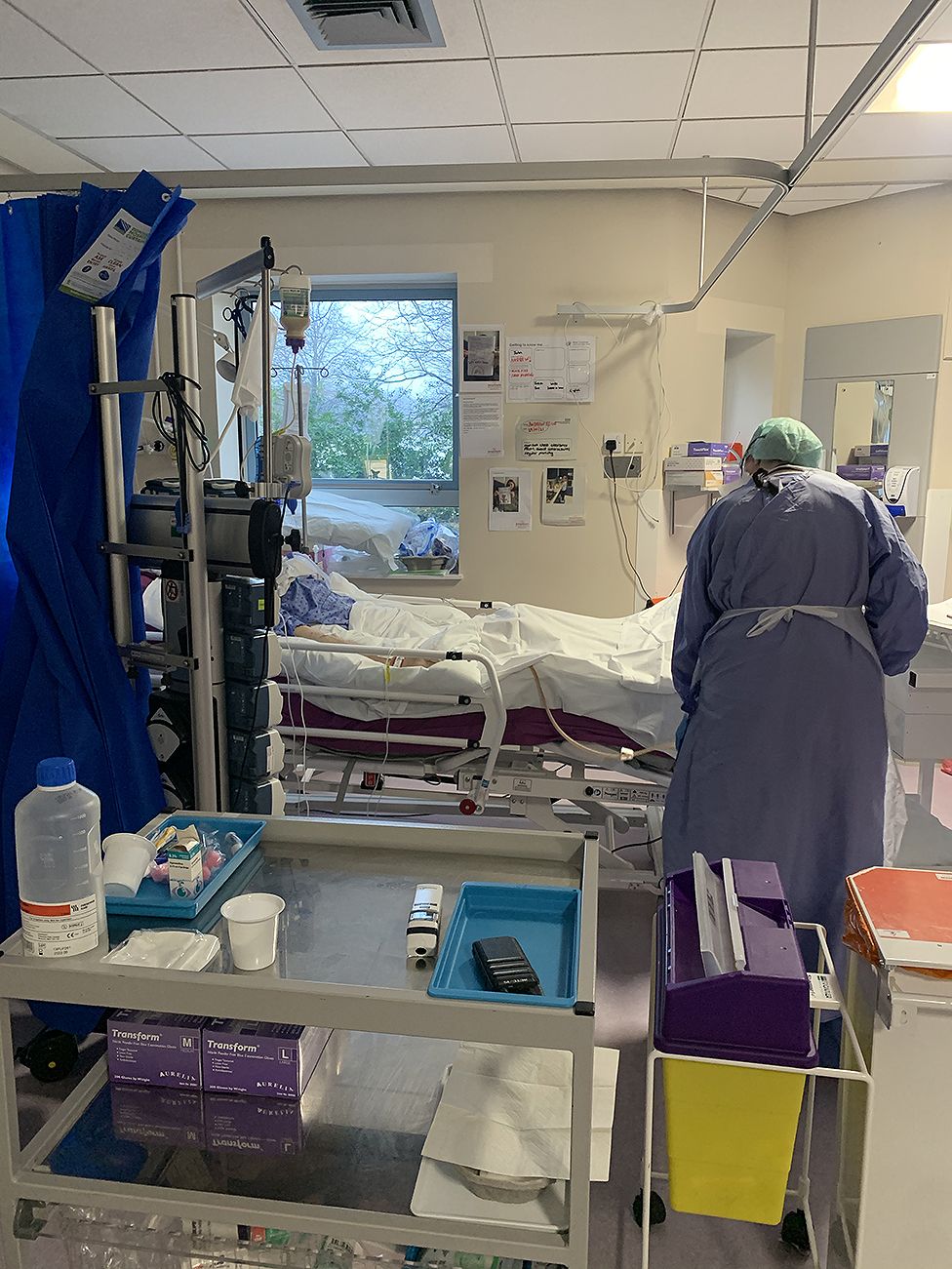 The empty bed bays all around us on the ward. A chilling reminder of the impact Covid-19 can have.
Walking past some of the hospital's sickest patients is overwhelming and upsetting – it's hard to imagine seeing this day in, day out.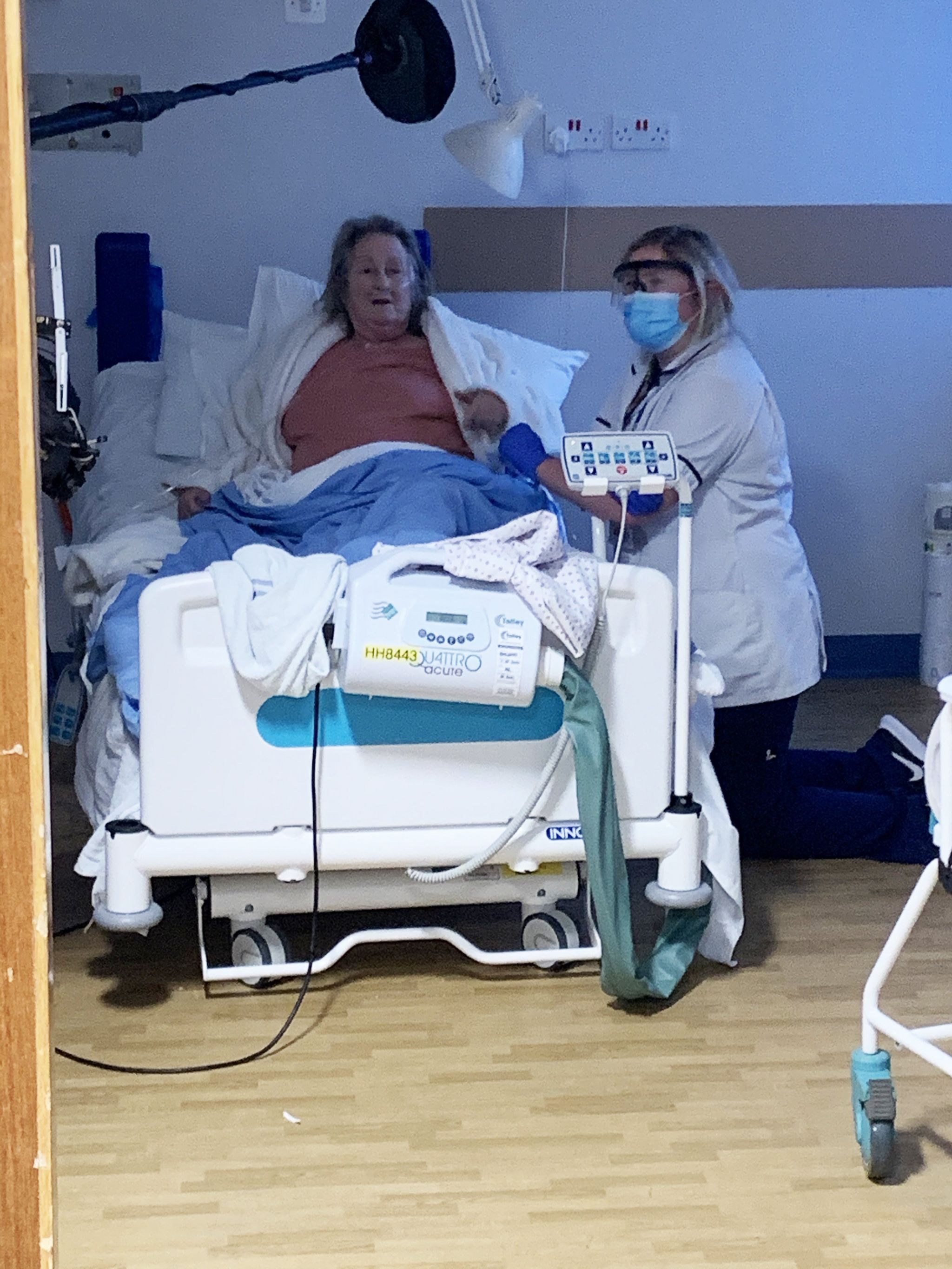 While we might not know if the virus is in the supermarket, or the park where we walk – we do know it's in this room.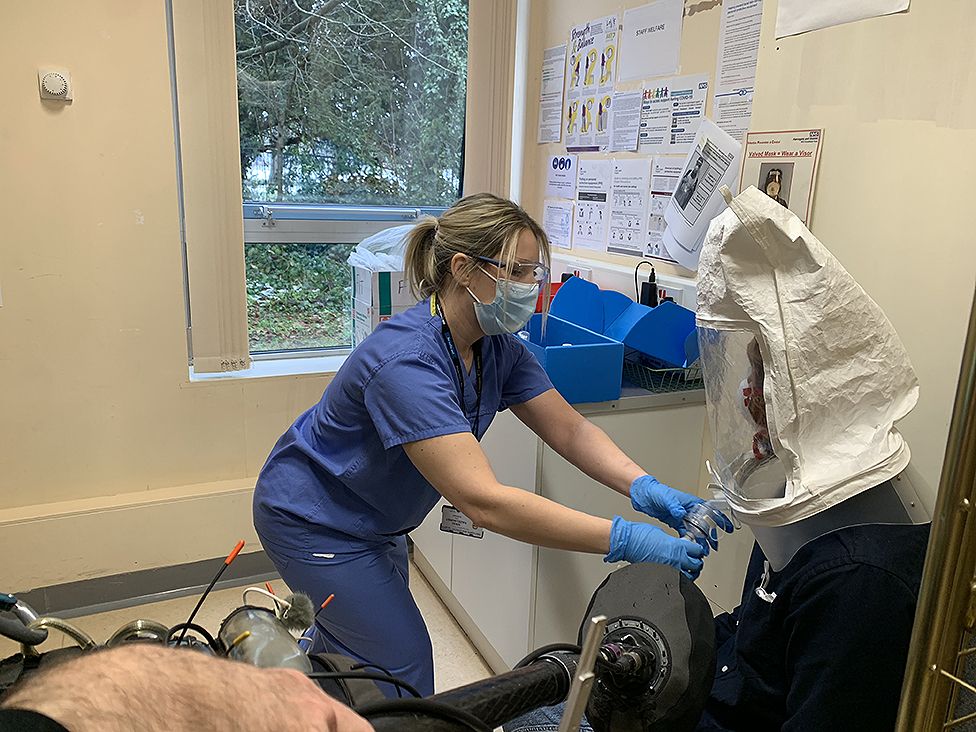 Just think about the impact that, along with seeing these suffering patients, has on the doctors and nurses around us. Yes, they are trained to deal with death, but not on this scale.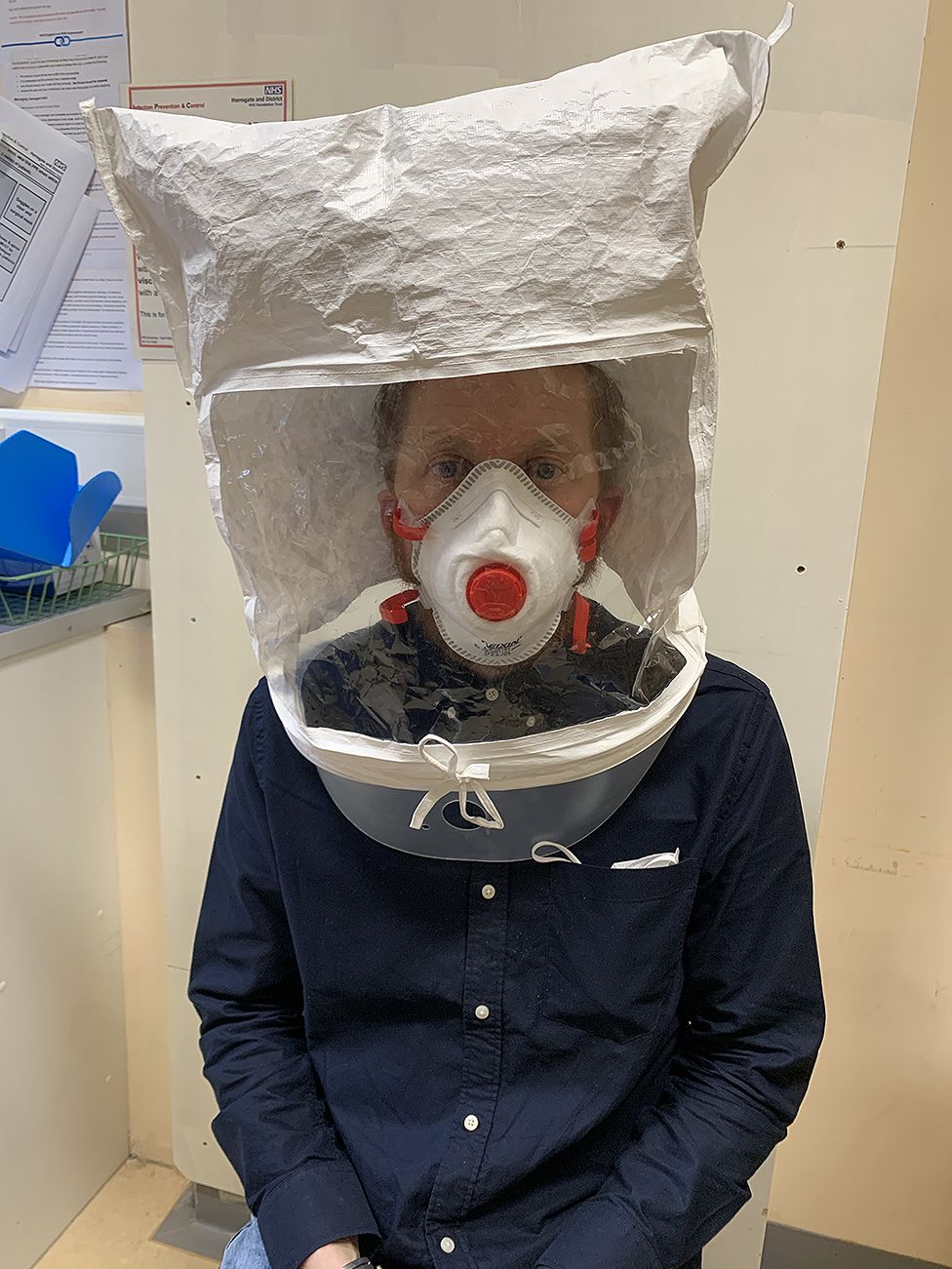 I found they really wanted to talk to us and share their stories – about the physical and mental drain of working through the pandemic.
And not just those on the intensive care ward, but also the physiotherapists, porters, cleaners – some of the staff keeping this hospital going, but don't always get appreciated by the public.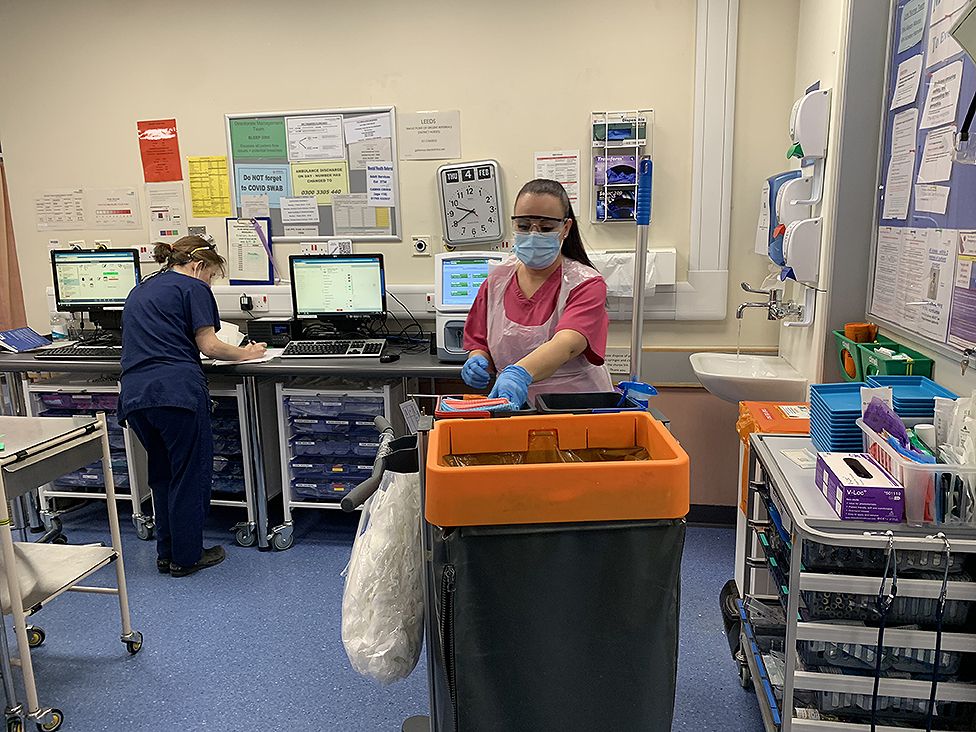 Working front-line in the NHS is largely about providing care (and you see that in every part of the hospital) from the friendly welcome in the PPE department, to the physio holding the hands of a patient as she gets upset.
It's also amazing to see how much the staff care for one another, and support each other through the tough times. Working through this has been a bigger team effort than any of them could've imagined.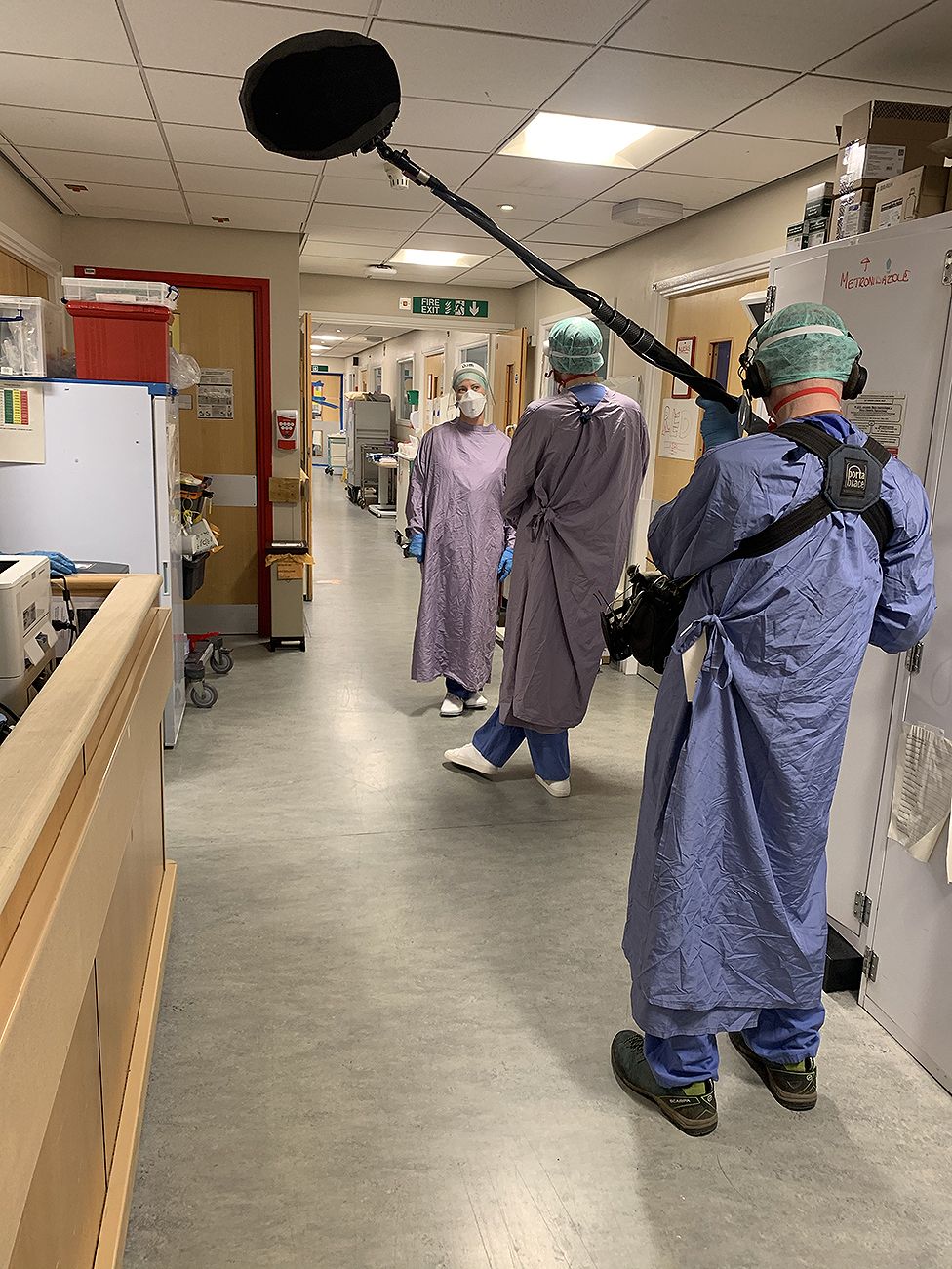 A huge thank you to the staff and patients at Harrogate District Hospital who shared their stories with us, about what it's like to work on the front line during a pandemic.