Firefighters are monitoring the blaze near Tavistock but say there is "no significant spread".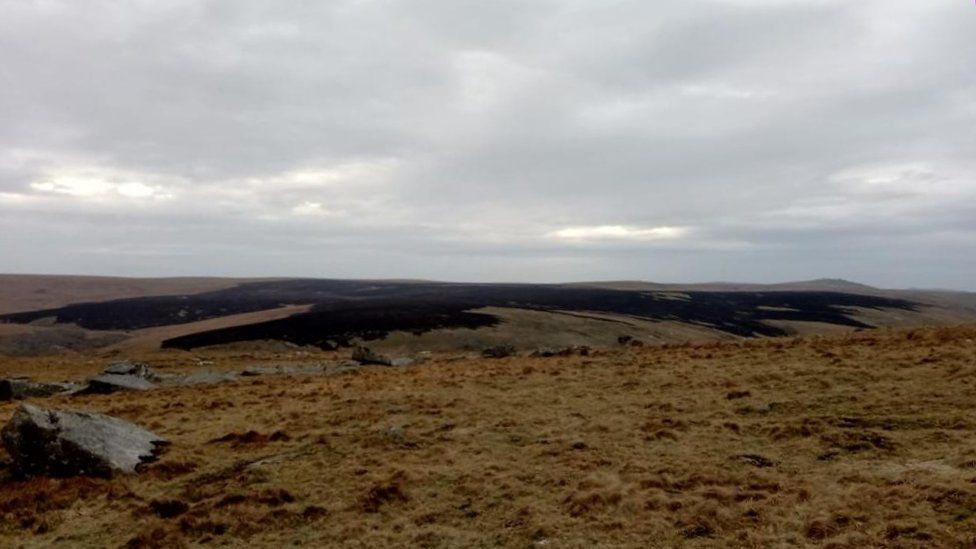 A large blaze which broke out on Dartmoor has been extinguished, fire crews said.
Devon and Somerset Fire Service said the fire was out at about 10:00 GMT and the cause is being investigated.
It described the blaze as "extremely dangerous" due to windy conditions and low visibility. No injuries have been reported.
The service did not clarify whether the blaze had burned itself out or firefighters had been able to extinguish it on Friday morning.
A spokesperson said: "The cause of the fire is now under investigation, we still have two 4x4s up there and an engine, they're working with Dartmoor rangers."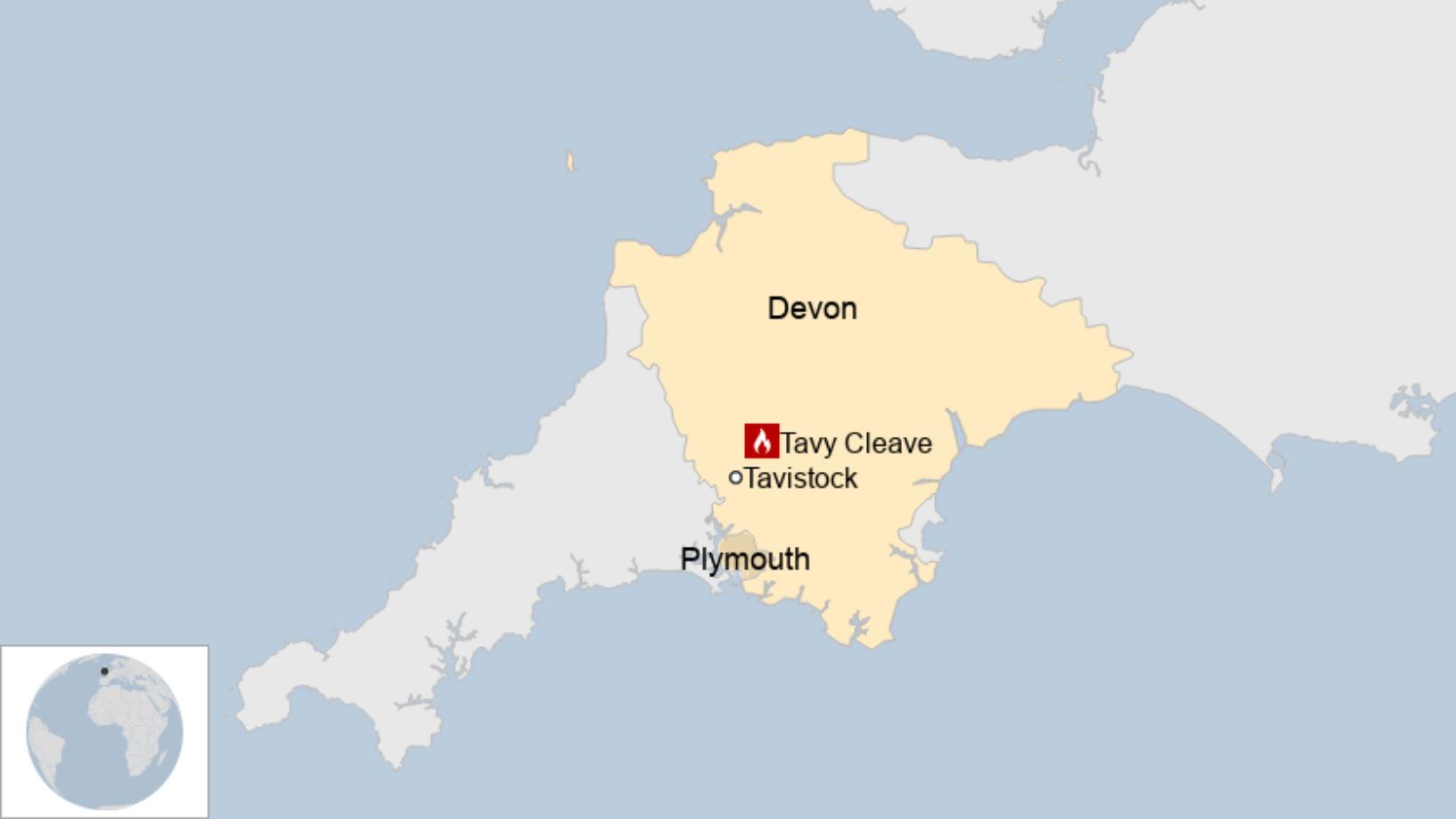 People could see the flames light up the night sky about 20 miles (32km) away in Plymouth on Thursday evening.
Ten vehicles were used to monitor the blaze overnight, with firefighters also using drones and other spotters to observe the spread.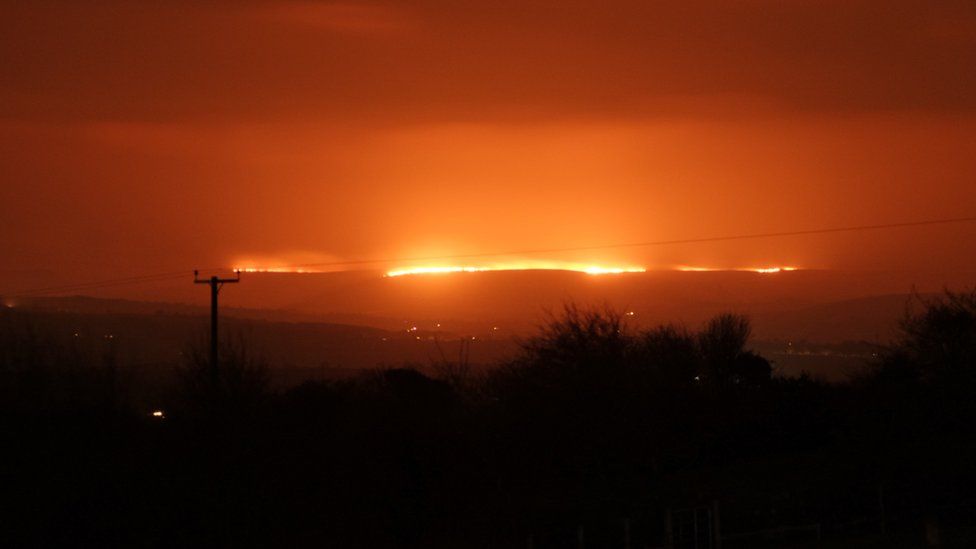 The service was forced to operate in "defensive mode", preventing the spread of the flames until conditions improved.
It said some people were seen trying to watch and photograph the fire.
They tweeted: "This is extremely dangerous and certainly not an essential journey! Please stay away from the area for your own safety."
The BBC is not responsible for the content of external sites.