Rules for those arriving into England from "red list" countries differ from those enforced Down Under.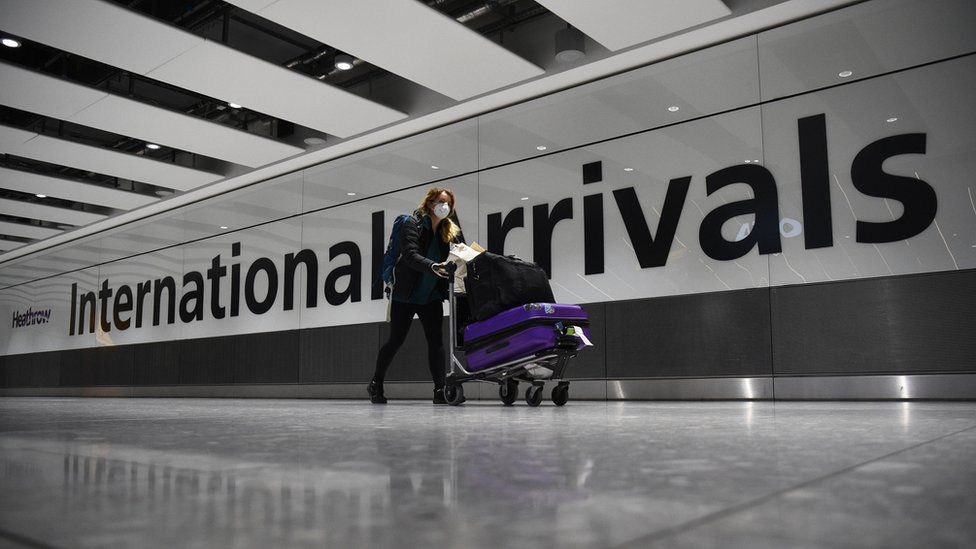 England's rules on quarantine hotels for travellers arriving from Covid "red list" countries are less stringent than those enforced in Australia.
It spells out the rules for handling travellers for 11 nights of quarantine.
Australia's system, introduced early last year, is seen as among the best internationally.
But as a result of repeated outbreaks among staff and guests, and the arrival of new variants, the rules in Australia have been tightened and are under review again.
UK Home Office minister Victoria Atkins said the hotel system being introduced was a "very strong" measure and its "standards are amongst the strongest in the world".
"We keep these measures under review," she added.
In Australia, people staying in quarantine hotels are not allowed to leave their rooms.
This follows incidents in the early months of the pandemic when security guards and hotel guests were seen to mingle, and were blamed for spreading the virus.
One of these outbreaks led to a surge in cases that forced Melbourne into a five-month lockdown.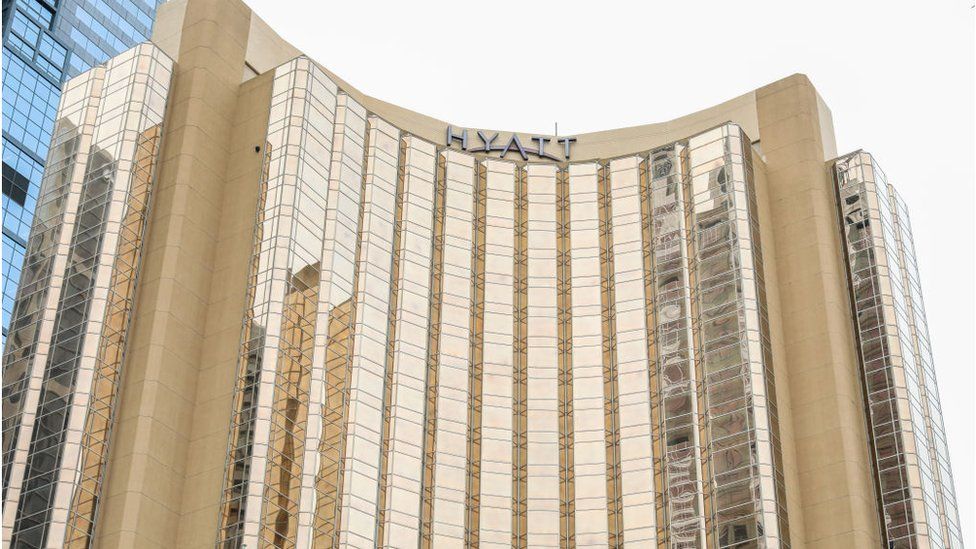 The view is that hotel staff should not be put at risk by escorting people outside.
However, the UK's rules state that security staff can "accompany any of the arrived individuals to access outside space should they need to smoke or get fresh air".
In New Zealand, smoking breaks are allowed, under escort, but with strict guidance not to get close to anyone else.
Policy on this changed in Australia after the risks of meal service became apparent.
A woman from Singapore who tested negative during most of her stay became infected with the same variant of coronavirus found in a family of five from Nigeria in the room opposite.
There's no definitive explanation for how she caught the virus but one suggestion is that the doors of both rooms were opened at the same time to collect meals.
Officials say the viral load in the air in the family's room – with all five of them being infected – could have meant that the virus was carried through the air across the corridor.
It's one reason why hotel staff now deliver meals at staggered times to avoid everyone opening their doors at the same time.
The UK guidance states that room service will be "undertaken in full compliance of Covid-19 prevention best practice" – there's no mention of timing.
There is growing evidence of the risks of the virus being transmitted through the air either between rooms or between rooms and public areas such as corridors.
A security guard who spent the day on duty in a corridor caught the virus despite having no contact with anyone.
A widely-held assumption is that infectious aerosols had accumulated in the air in this poorly-ventilated space and had led to his infection.
In the state of Victoria, hotel staff now have to be equipped with a type of mask known as an N95, roughly equivalent to what is called an FFP2 in the UK.
By contrast, the document issued to UK hotels spells out that standard surgical masks must be worn – these are thinner and are thought to be less effective at blocking aerosols.
It also says that if emergency maintenance is needed before a room has been disinfected and left vacant for 72 hours, staff should wear PPE that is "consistent with droplet precautions".
Droplets are produced by coughs and heavy exhalations and are generally judged to be a risk over a distance of up to two metres.
There is no specific guidance on the protection needed to guard against aerosols that can linger in the air.


Prof Nancy Baxter, of the University of Melbourne, is among scientists pushing for hotel staff to be better equipped.
"I truly believe that if you're putting workers in harm's way, which essentially you are, by putting them in a quarantine hotel, and exposing them to people potentially with Covid-19, that there's a duty of care that those people have the highest possible protection from infection."
Following infections among hotel staff in Australia, and amid fears of the new variants, all employees are tested for coronavirus every day.
That includes days off, with a requirement that staff are paid for those days.
However, the UK document does not suggest any provision for regular testing.
Instead it says that if staff test positive or show Covid symptoms, "they must be advised to stay home and not to report to work".
Ministers have said they have "shared expertise" with the Australian government about quarantine, but questions will be raised about whether the lessons learned are being followed.