In January, hospitals in England treated nearly a third of all Covid patients since the pandemic began.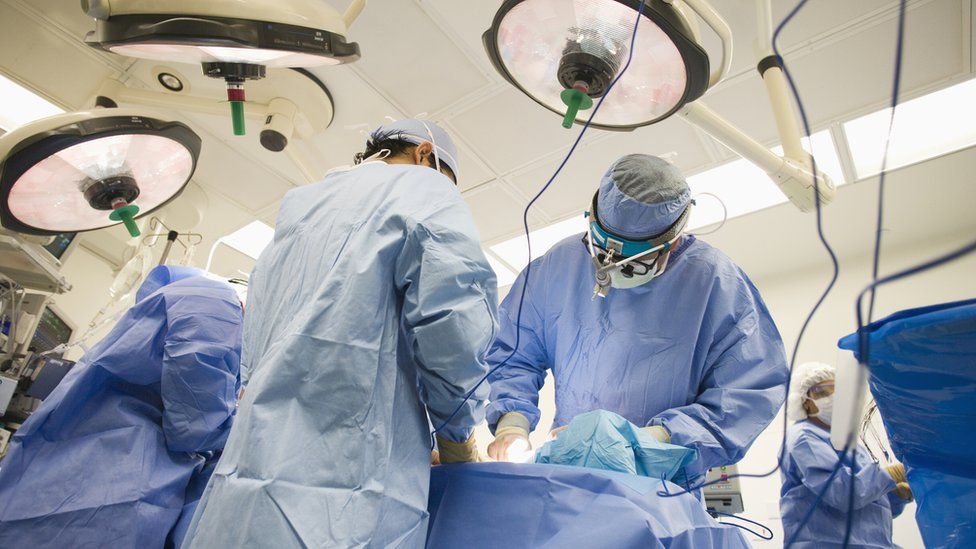 Nearly 225,000 people in England have now waited more than 12 months for routine hospital treatment – the highest number since April 2008, NHS England figures show.
This includes people waiting for planned knee and hip surgery.
It comes as growing numbers of operations were postponed during December when Covid cases rose rapidly.
In January 2021 alone, hospitals treated nearly a third of all patients with Covid since the pandemic began.
Professor Stephen Powis, national medical director for NHS England, said staff had worked extremely hard to provide essential services during the pandemic.
He added: "Even in January, when hospitals admitted almost a third of all the Covid patients they have treated during the pandemic, they were treating twice as many patients with other conditions as they did for those with the virus over the month.
"But the NHS remains under significant pressure so it is vital that everyone continues to do all they can to stop the spread of the virus by staying at home and following the expert 'hands, face, space' guidance."
Despite Covid, NHS England says more than six million elective treatments were completed last year and average waiting times for non-urgent surgery fell by more than 40% between July and the end of the year.
The Royal College of Surgeons of England, said Covid-19 continued to take an enormous toll on hundreds of thousands of people across the country left waiting for an operation.
Vice president, Mr Tim Mitchell, said the number waiting over a year for their treatment was now 150 times higher than it had been in 2019.
"Many are waiting in limbo, reliant on painkillers, and unable to get on with day-to-day family life or work," he said.
Although infection rates are now coming down in many parts of the country, Mr Mitchell warned many staff were "burnt-out" from what had been "a brutal and traumatic year" and would need time to recover.
The figures suggest cancer services are recovering.
During December, just over 200,000 patients received urgent checks by cancer specialists and 25,000 people started their treatment – both measures are in line with numbers seen before the pandemic.
But Sara Bainbridge, head of policy at Macmillan Cancer Support, said 2020 had been a "devastating year" for many people living with cancer "who faced agonising delays or disruption to diagnosis and treatment".
She urged anyone experiencing cancer symptoms to contact their GP without delay and go to medical appointments.

Or use this form to get in touch:
If you are reading this page and can't see the form you will need to visit the mobile version of the BBC website to submit your comment or send it via email to HaveYourSay@bbc.co.uk. Please include your name, age and location with any comment you send in.