The driver was caught with both windscreens almost completely covered with snow as he drove in Dundee.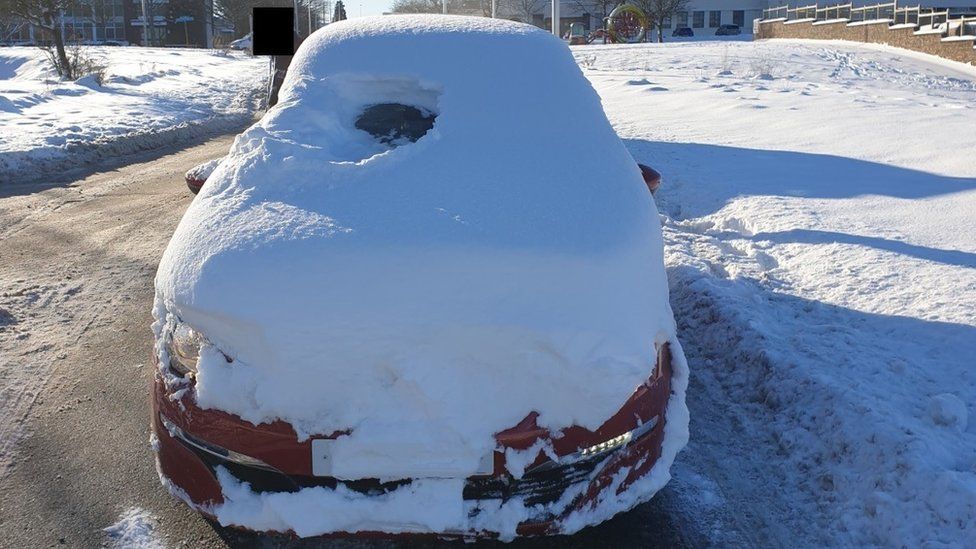 A man has been charged with dangerous driving after being stopped in Dundee with snow covering almost his entire front and rear windscreens.
Police said it was "about the most extreme example of lack of preparation" that they had ever seen.
Officers said the man had been driving with "practically zero-visibility" when stopped.
The incident took place in the Dunsinane Industrial Estate on Thursday.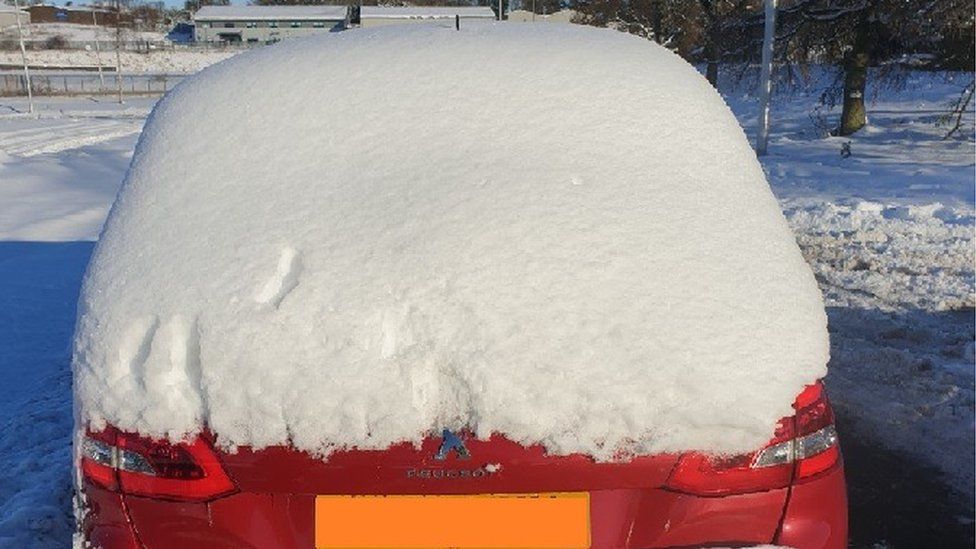 Insp Greg Burns said it was "miraculous" that no-one had been injured as a result.
He said: "Our officers genuinely could not believe what they were seeing when they saw this car today.
"This man has put himself and other road users and pedestrians at huge risk by driving the car in this condition."
Meanwhile in Edinburgh, another driver was charged with dangerous driving when police spotted their windscreen covered in ice.